A Canadian realtor shared an extremely racist letter addressed to her and "all the other Asian realtors" in British Columbia.
"Chinks and gooks are not welcomed in our neighborhood," reads the letter, which was originally posted by Winnie Wu of Sutton Group West Coast Realty.
It has since been taken down.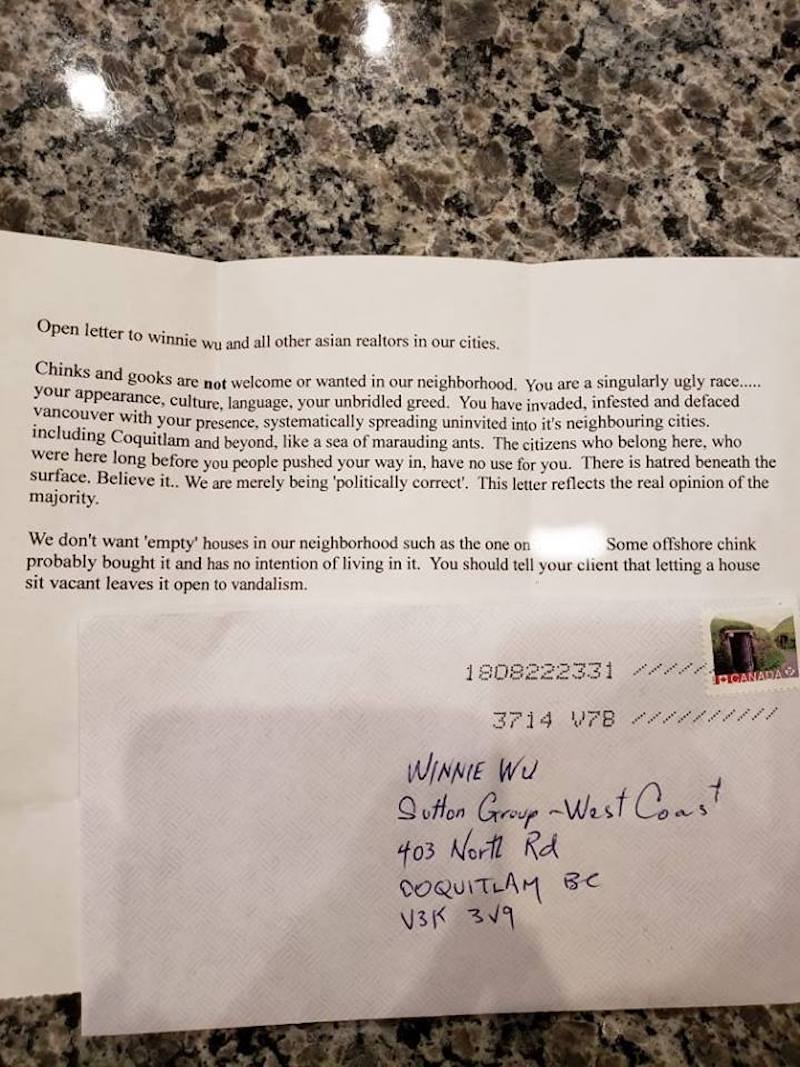 The letter called the appearance, culture, and language of Asians "ugly" before spewing out accusations of invading Vancouver and "spreading uninvited" to nearby cities.
"The citizens who belong here, who were here long before you people pushed your way in, have no use for you," the anonymous letter continued.
The photo was shared hundreds of times and more than 100 people commenting in support of Wu. Netizens called the person who wrote the letter an "ugly human" and "disgusting."
"I'm so sorry that this happened to you. Please know that we're not all filled with hatred below the surface. This person is vile," one commenter wrote, according to AsAmNews.
Wu thanked her supporters in a comment on the original Facebook post.
"Thank you everyone for the kind words and support. I posted this message because it made me sad and I posted to Facebook hoping for support from friends. It's grown into something much bigger," she said, according to Narcity.
Wu claims she has filed a report to the police regarding the letter.
Featured Image via Facebook / Winnie Wu – Sutton Group West Coast Realty