Diversity and inclusion are making its way to more movies and TV shows such as "Crazy Rich Asians" and "Fresh Off the Boat," and web series "Kat Loves LA" aims to be part of that big picture.
"I wanted to create a love story that was unapologetically Asian American, told through an Asian American lens," actress and writer Paget Kagy, who also plays the title character, told NextShark.
"I hope to inspire a new wave of Asian American content based in pro-Asian-ness. What I mean by that is creating stories told for us, by us. The stories that Hollywood aren't yet willing to create, but we want to see."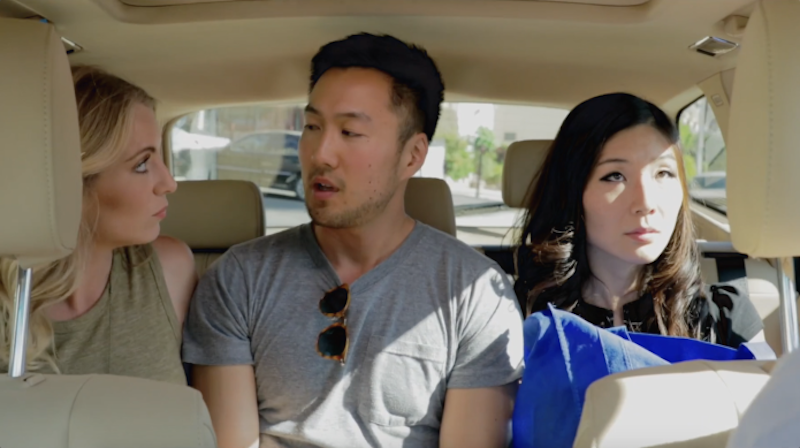 "Kat Loves LA" is a romantic comedy YouTube series that follows Korean American actress Kat Park who is trying to to make ends meet in Los Angeles.
Directed by David Marciano ("Homeland," "Due South," and "The Shield") the web series has amassed more than 150,000 views on YouTube and is an official selection for the 2018 Los Angeles New Media Film Festival, according to the Indiegogo campaign for Season 2.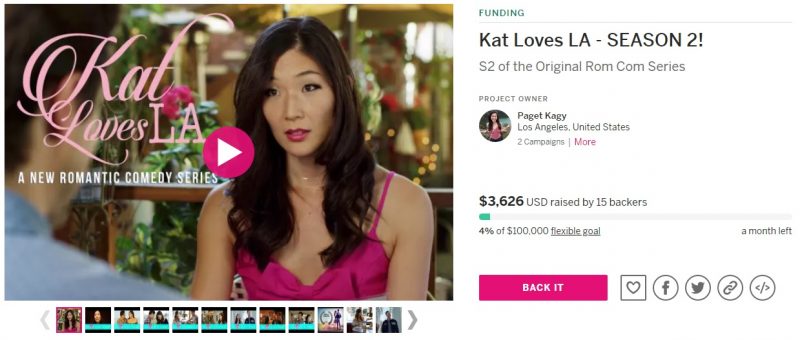 Season 1 raised over $17,000 on May 26, 2017, and all eight episodes can be viewed in their entirety on the "Kat Loves LA" YouTube channel.
The second season also stars Kenny Leu (Ben Lee), Ilana Guralnik (Natasha Averin), Mauricio Sanchez (Mauricio Vega), Dana Lee (Mr. Lee), Arnold Chun (Lenny), and Mei Melancon (Celia Collette).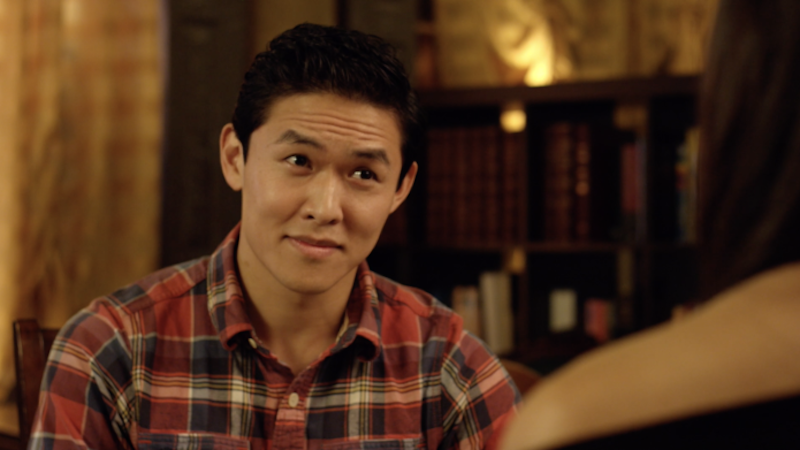 Kagy wants to prove that Asian Americans can take the lead on a romantic comedy:
"Asian male emasculation is a real issue in Hollywood that isn't being addressed as fully as it should. We need to see more content championing romantic Asian male leads, full stop. While I love seeing the increasing number of strong Asian female roles, I want to see a balance in the narrative. We as a community aren't whole, without both halves," she told NextShark.
"I want future generations of Asian Americans to be able to see themselves reflected on screen as the main protagonist, the romantic lead, or the hero, so they grow up knowing that they can be the hero of their own lives."
Featured Image via Indiegogo / Kat Loves LA – SEASON 2