An Asian American
mother is calling on her fellow people of color for more vigilance after her family was verbally and physically assaulted outside of their home in New York City. 
In a recent Facebook post, Tiffany Ma detailed how her husband and her baby daughter encountered a racist woman at 47th Street and 1st Avenue as she was leaving her home to meet them.
According to Ma, a
"homeless woman who sleeps outside the Japan Society"
attacked Richard and Dinah unprovoked.
The woman reportedly lunged at 22-month-old Dinah while shouting threats and racial slurs repeatedly:
"'You're gonna die!' 'I'm going to kill you!' 'You're gonna suffer' 'Get out of this country!' 'All you fucking n*****s and people like n*****s – get out of this country –you are going to die – I am going to kill you!'"
Her husband initially tried to ignore the aggressor out of fear for their daughter's safety.
Subscribe to
NextShark's Newsletter
A daily dose of Asian America's essential stories, in under 5 minutes.
Get our collection of Asian America's most essential stories to your inbox daily for free.
Unsure? Check out our Newsletter Archive.
"But when I came down 5 min later as I was just crossing the street away from our building's private area, Richard was able to stick out his hand and ask her to please back away (both for the 6 feet reason and because she was coming close to Dinah),"
Ma wrote.
"She actually lunged near Dinah and her hand almost touched her face. I was not able to see if she had a weapon. But she was willing to shout about death, calling us n*****s, n****r like people, and get out of this country and die to my 22 month old small daughter."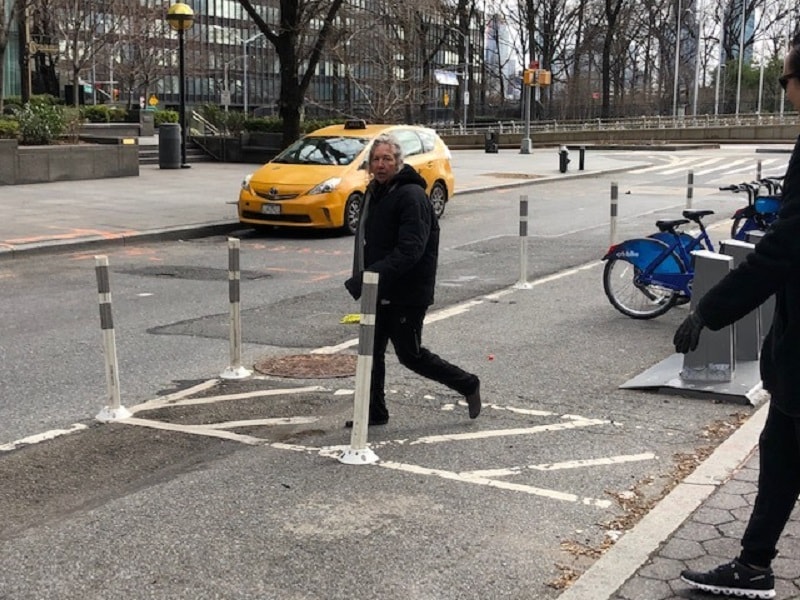 Ma revealed that their building's security camera captured portions of the incident, including the part when Richard put his hand out and asked the woman to distance herself.
While the footage also showed the woman throwing a fist and lunging at Ma's husband, it did not capture the part when she lunged at the baby.
"This was reported to the 17th precinct in midtown and my building was able to capture its own security tape and immediate action was taken,"
Ma added. 
"Because we could not catch the fist on camera, it is deemed a 'harassment' and she was merely asked to move out of our neighborhood and area but was not taken to a mental ward/hospital or arrested."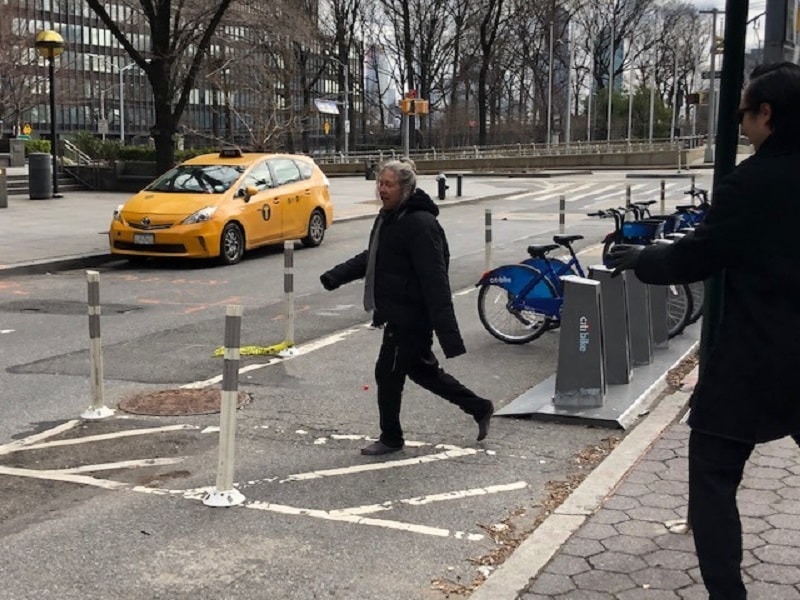 Ma lamented this could mean that the racist woman can transfer to another neighborhood and attack more minorities there.  
"It was important to speak up because 1) this homeless woman may attack another more vulnerable elderly minority (aka older Chinese man or woman) or attack another Asian child 2) it was important to explain to the police that although the general harassment complaints have lessened due to quarantine – the incidents of violence and harassment may be increasing in race-based (Chinese people) assaults and harassment and 3) it was important to make my building staff aware that we feel vulnerable not just because of the general attack and harassment but because we are Chinese residents of the building."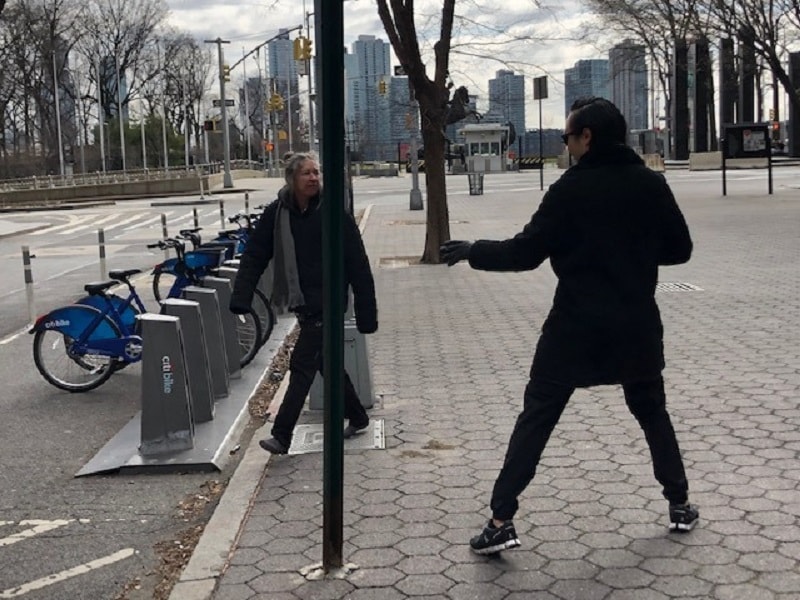 She continued:
"This makes me sad that right after Trump called it the Chinese virus and I lost more than 1 friend on Facebook of Trump-supporters saying it is a 'Chinese' virus – that I who live in such a high security area and building experienced this.  It means other Chinese-American elders and young are experiencing it so much worse. Please all New Yorkers and Americans, if you see a Chinese/Asian person, woman, woman with child or minority attacked during Corona – speak up. Even if all I did is capture her image and call the police and tell security – I am trying to do my part in saving the lives of other people."