A British Chinese
woman has accused the management of an Asda store in London of failing to protect her from a racist man who threatened to physically assault her inside their premises.
In a Twitter thread, Eve Cong described how the man followed her into the store along Peckham High Street on July 13, being "racist" and threatening to punch her for no reason.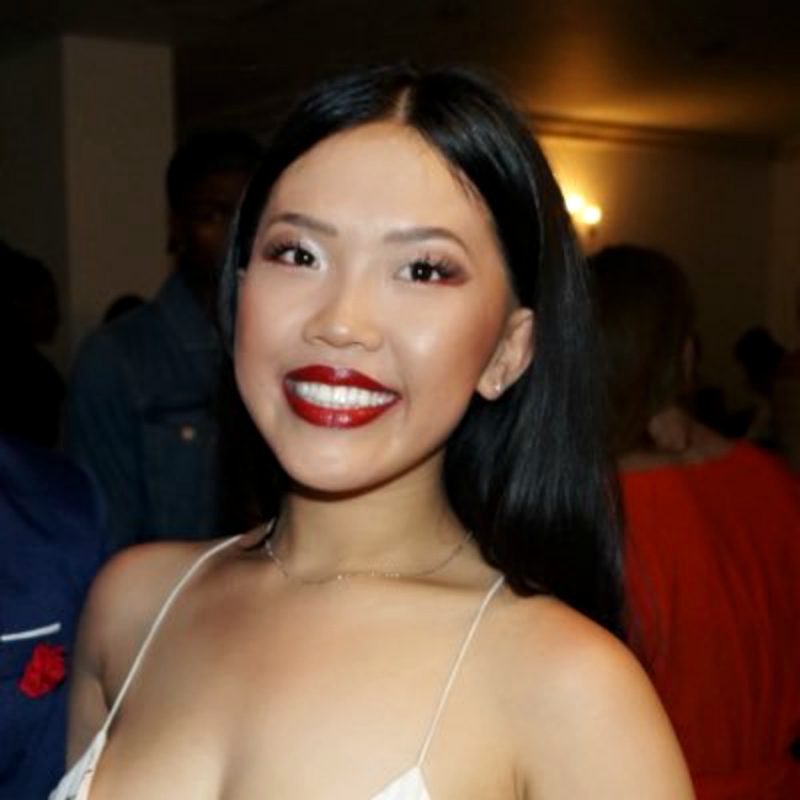 Unfortunately, no one stepped in to help her.
"He followed me through the front of the store, into the first aisle where people just stared and did nothing.
"
The man allegedly went on to threaten her, hurling a bunch of racial slurs.
"I thought he would stop when I didn't entertain him but he continued to threaten me and use various Asian slurs — I'm Chinese. He called me a filthy mongoloid. I'll let you come up with all the other Asian slurs. It was clear I wasn't with him and on my own."
"I tried to lead him to the centre, at the front of the store seeking help. I was by the self-service and main till, entrance and it was busy (Saturday). The staff, the customers and the managers watched this and NO ONE came to help me," Cong said.
"I was shouting as loud as I could, trying to protect my face from being hit. 'Can someone please get security?' I said this several times, no one came. I was terrified. I was only saved by two colleagues who were stacking shelves way in the back. It's a fairly big store."
To make matters worse, young girls started filming Cong, laughing at her plight.
"Young girls were laughing videoing this and people just stared. People tried to come to me afterwards, of which I said, 'Don't come to me now when I'm not in danger. How about when it was happening and you guys just stared?' Humanity failed."
Cong, who decided to lodge a complaint, then met the store's deputy manager. But instead of getting help, she only heard,
"Can I tell you something darling, it is a cold world."
Subscribe to
NextShark's Newsletter
A daily dose of Asian America's essential stories, in under 5 minutes.
Get our collection of Asian America's most essential stories to your inbox daily for free.
Unsure? Check out our Newsletter Archive.
The deputy manager then led Cong to the store's actual manager. To her shock, she learned that the latter had actually seen the whole thing.
"Turns out the store manager saw the whole thing as the bakery where he was working within the store was at the front. I said to him I can't believe you saw it all and did nothing."
Cong also took a jab at the store's "incompetent security," who refused to help and covered up his badge when she asked for it.
"When I told him that I need to make a complaint about you and legally I am allowed to take your details, he continued to cover his badge and walk away, negating all responsibility because he said he's ONLY supposed to be at the door but was away from it."
Cong then learned from the butcher working at the back of the store that the security is actually tasked to patrol the entire premises and not just the front door.
"The security guard tried to hide in the back office. The deputy manager came out + told him he had to give me his details. He covered his face."
Still, the deputy manager allegedly laughed at the situation, claiming that he
"couldn't ring the police on [her] behalf."
Worse, he referred to the way Cong had dressed.
"What about it? Another case of where misogynistic men that try to give excuses to their actions,"
Cong wrote.
Cong likened her experience to that of receiving messages online, "usually" from males, who then
"become aggressive, calling us b****es, saying that we think we're too nice + threatening us with physical violence."
She also pointed out her disappointment over the fact that "so many people of colour" chose not to help her.
"It was beyond disheartening to see so many people of colour in that room witnessing racism and not speaking up. I speak up for all people of colour all the time, and this time, when it happened, anyone, someone could have intervened [but] no one did."
Cong's thread has since received thousands of likes, retweets and comments, with people offering support.
In response, a spokesman for Asda said that the incident will be investigated further.
"We take incidents of this nature extremely seriously and do not condone any kind of abusive behaviour – and we're really sorry Ms Cong had to experience this kind of treatment from another shopper in our store.
"We know some of our colleagues intervened in the incident to assist Ms Cong and did the right thing by calling the police, but we will always investigate these instances further and look at where we could improve our service to customers further as well as trying to contact Ms Cong to discuss the incident with her directly."
Cong disputed this statement, however.
"I hope you all know that the Asda statement here is inaccurate. They didn't want to call the police and told me I had to do it. I had to beg and cry for the store manager to call them. Even then the deputy was in the back office he didn't know a damn thing to tell the police. I spoke to them ALONE."
The Metropolitan Police has reportedly contacted Cong and will review surveillance footage.