In order to kick serious White Walker ass at the Battle of Winterfell, Arya Stark had to undergo intense training in the Filipino martial art of Eskrima.
Played by actress Maisie Williams, the fan-favorite character was exceptionally badass in the epic "Game of Thrones" episode (season 8, episode 3) "The Long Night."
In previous seasons, the 22-year-old star has taken up training in fencing, horseback riding, and other disciplines as her character grew and developed into the deadly warrior we all love.
In preparation for the highly anticipated episode depicting the "Great Battle of Winterfell" Williams took up Eskrima (also known as "Arnis" or "Kali"), a featurette from the episode revealed.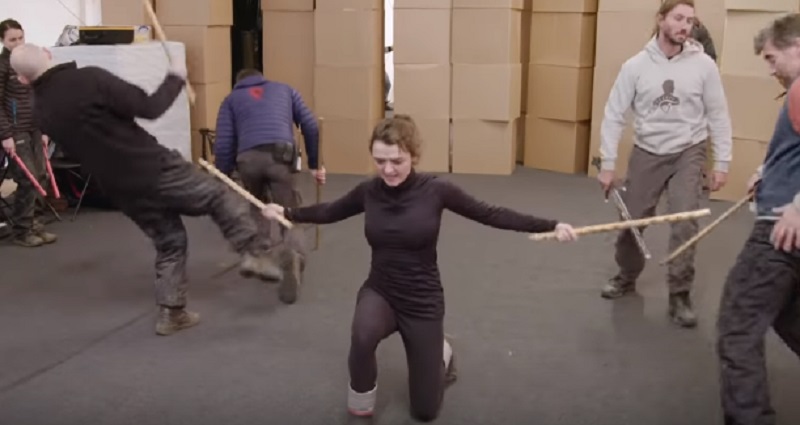 The Filipino martial art (FMA), which makes use of sticks, knives, and other improvised weapons, has a rich history originating from pre-colonial Philippines (1500s). 
While Arya did not exactly use Eskrima in her numerous skirmishes against her undead foes, she used an adapted version, "Game of Thrones" stunt coordinator Rowley Irlam revealed, according to Inverse.
"Kali is a style we drew from," Irlam was quoted as saying. "My team comes from a very wide background of martial artists and weapons experts, so we draw from all styles we possibly can. Filipino stick work is definitely one of them for this piece, as are double sword work."
In the video below (starting at the 10:02 mark), Williams is shown learning the fighting technique from the show's fight choreographers. She would later use the moves for the new spear Joe Dempsie's character Gendry had made for Arya.   
It is when the spear transforms into two "sticks" that the use of Eskrima becomes the obvious choice.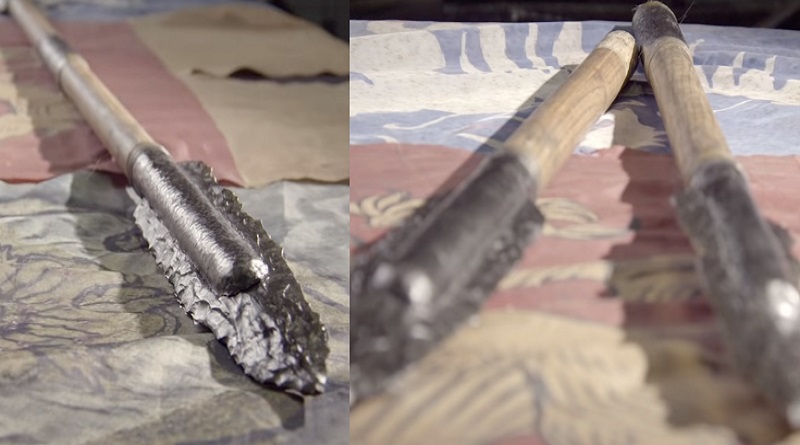 "When it comes to double stick work, [it's] the Filipino martial art," Irlam noted. "The nearest weapon (to the split spear) is the Kali sticks. You draw from all styles and you try and incorporate them."
Eskrima, the national sport and martial art of the Philippines, has become one of Hollywood's favorite martial arts over the years.
Celebrities who trained in FMA for movie roles include Denzel Washington (The Book of Eli), Melissa McCarthy (Spy), Daniel Craig (Quantum of Solace), Caity Lotz (DC's Legends of Tomorrow), Matt Damon (Bourne movies), and most notably, Bruce Lee (Enter the Dragon and Game of Death).
According to Irlam, Maisie Williams' training in FMA incorporated her dancing skills.
"Everything she learns, it's learned in a sort of dance style," Irlam noted. "With double stick work, often the sticks are following each other. You strike with one, and the other follows through. It's fluid."
"It's a distinct style to incorporate into her fight routine. We were always looking for something new and original, we never wanted to repeat anything we've done before. None of us wanted to repeat the horse battles in the Battle of the Bastards. We wanted to make it feel grim and gruesome and scary. It needed to feel like the whole world was lost. Until Maisie's big moment came, it needed to feel that all was lost."
Featured image via YouTube/GameofThrones