Armenians have extended solidarity to China in its battle against the coronavirus 2019 (COVID-19) through a video featuring community members who are currently living in mainland China and Hong Kong.
In recent years, Armenians have continuously settled to live and work in areas such as Beijing, Shanghai, Nanjing, Guangzhou, Shenzhen and the Hong Kong Special Administrative Region.
The video, titled "#ArmeniansWithChina — Armenians Supporting China in its Fight Against the Coronavirus," was released by the Armenian Community of Hong Kong and China, also known as "ChinaHay."
Produced in Armenia, the video also features local students enrolled at the Confucius Institute in Yerevan.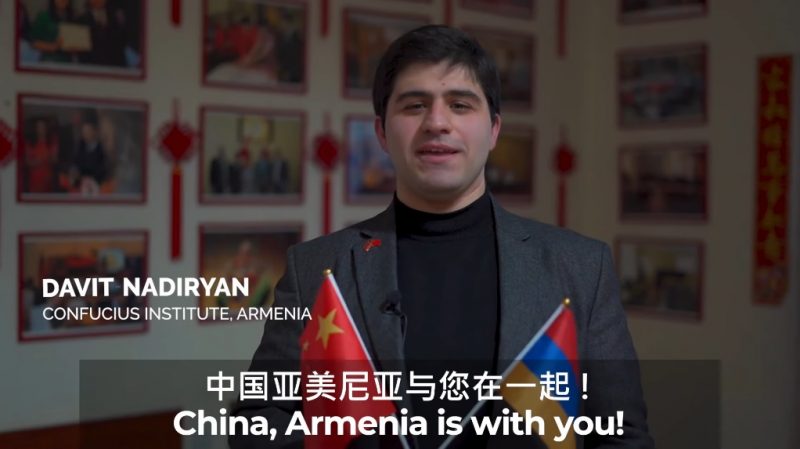 Earlier this month, a group of volunteers, including Confucius Institute students, donated more than 10,000 face masks and gloves from Yerevan to China.
"Dear Chinese friends, we hope you know that in these difficult times, our Armenian community and Armenians around the world will always be with you [to] support you and help you," said Henri Arslanian, president of the Armenian Community of Hong Kong and China.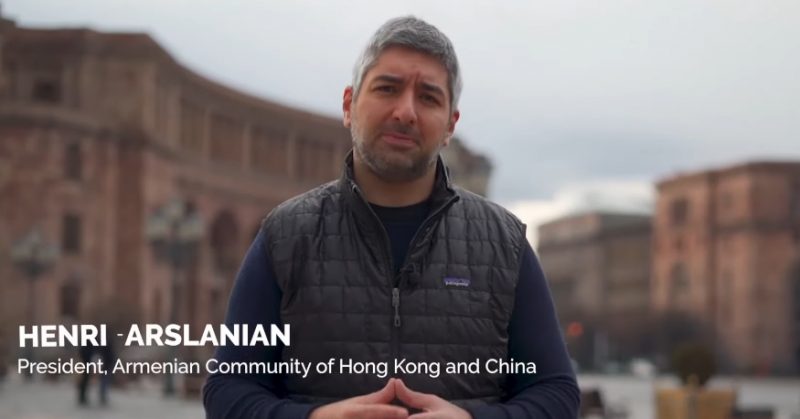 In the video, Armenian community members of all ages can be heard sending messages of support, in Chinese, to those in Wuhan, the epicenter of the outbreak.
"I love you, China! China jia you, Wuhan jia you! I love you all," a child in Anhui province says.
Armenia and China have been trade partners for more than two decades.
On Wednesday, Armenian President Armen Sarkissian received Chinese Ambassador Tian Erlong to discuss the COVID-19 situation and measures to prevent it from spreading further.
During the meeting, Tian passed a letter from Chinese President Xi Jinping, who expressed gratitude for Armenia's support in fighting the epidemic.
"I attach the utmost importance to the development of the Armenian-Chinese relations and stand ready together with you to put efforts to elevate our bilateral relations to a new level for the benefit of our two countries and peoples," Xi wrote, according to the Public Radio of Armenia.
While Armenia has expressed support in China's fight against COVID-19, some Armenians stranded in the country have been pleading for evacuation.
"Dear compatriots, we want to return home and are asking you to take measures to repatriate us," Tatevik Martirosian, who has worked in Shandong for the last 10 years, told Armenian news source Azatutyun.
In response to the outbreak, Armenia has also suspended its visa-free travel for Chinese citizens from Feb. 1 to March 31, according to Reuters.
Feature Image via Armenian Community of Hong Kong and China (ChinaHay)