Several brands of mobile phone cases, including Apple and Samsung, contain toxic substances that could be harmful to your health.
Why it matters: Nearly 70% of phone cases in China are made in Shenzhen, with an annual market value of 20 billion yuan ($3.8 billion USD), according to Shenzhen Consumer Council.
What happened: The council conducted an investigation on 30 popular mobile phone cases from 28 brands, including Apple, Samsung, Huawei and Xiaomi. Five of the brands of cases were found to have toxic substances that exceeded the standard limit. Some of these cases are sold on the official Apple and Xiaomi websites, according to Asia One.
What they found: The toxic substances found were mostly lead polycyclic aromatic hydrocarbon and plasticizer, which could damage organs and lead to cancer, said a rep for the council.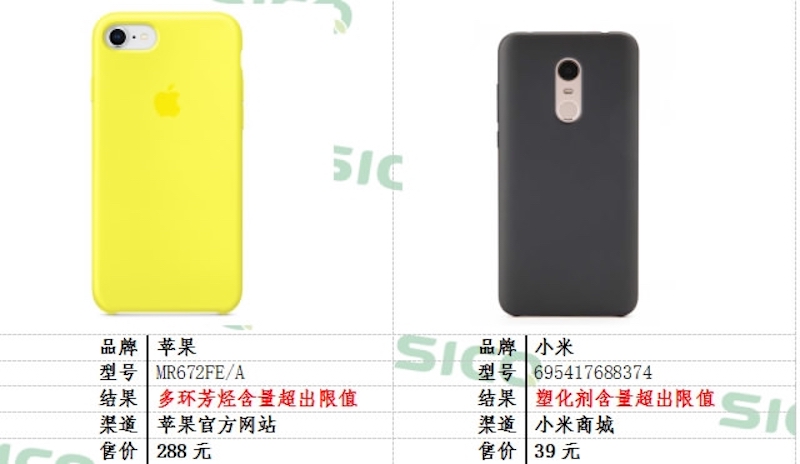 For Chinese brand Yuening, the level of lead found in one of their cases was 1,550 times greater than the limit.
Companies respond: Xiaomi released a statement on Friday saying that the council uses the EN 14372 as a test standard, which focuses children's products. Therefore, they believe that this test is not applicable to phone cases.