Singapore and South Korea are no longer the countries with the most powerful passports in the world after being bumped from their No. 1 spot down to second and third place, respectively.
Singapore was tied with South Korea for being the only countries in the world to have the most powerful passports. But Japan, who was at No. 2 a few months ago, now takes over the top spot, according to the latest Henley Passport Index, South China Morning Post reported.
Those holding a Japanese passport can now travel to 189 destinations visa-free, unlike Singapore and Germany, which are both tied in second place with 188 destinations visa-free.
Meanwhile, South Korea is the only Asian country among European nations in the third spot, including Finland, France, Italy, Spain, and Sweden with passports that can enter 187 destinations visa-free.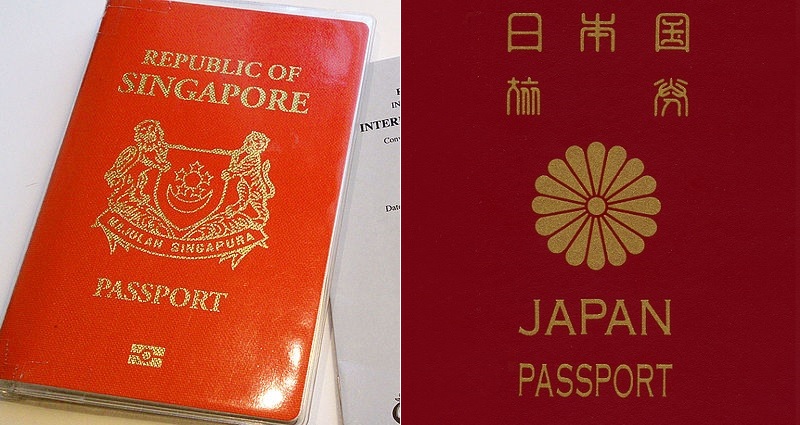 The Henley Passport Index uses exclusive data gathered from the International Air Transport Association (IATA) and updates its list through extensive research which included eight new travel destinations.
It surveys 227 destinations to visit, including countries, territories, and micro-states. The company also surveys 199 different passports.
Featured Images (left) via Wikimedia Commons / ProjectManhattan (CC BY-SA 3.0), (right) Wikimedia Commons / Muttley