In another incident of apparent racism and xenophobia towards Asians, a chef and entrepreneur in London recalled being physically and verbally assaulted on the street for "having coronavirus."
Angie Mar, owner of restaurant and cocktail bar The Beatrice Inn, was minding her own business on Wednesday morning when a random man allegedly accosted her for simply being Asian.
View this post on Instagram
Mar did not want to take the matter to social media, but she felt "heartbroken and confused" at the treatment she received and realized that she had to speak up.
"Today in London, I was accosted on the street. Not because I was in the way. Not because I was rude to someone. Not because of anything," she wrote in an Instagram post. "I was accosted for the fact that I am Asian."
View this post on Instagram
The stranger allegedly pushed Mar, told that she had the coronavirus and demanded that she "go back to China."
"It's insane to me the way people are acting because of coronavirus. It's heartbreaking really. To literally be pushed by a man, told I have a virus, and to go back to China," Mar noted.
View this post on Instagram
Mar is originally from New York. In her post, she called for an end to such "insanity" and left a message for her attacker.
"To the ignorant gent that thought he had the right to treat any human being like that, I'll say it again: Motherf***er. I'm from New York. You don't speak to us like that," she wrote. "We will just f***ing kill you."
Mar, who also wrote a cookbook called "Butcher and Beast: Mastering the Art of Meat," has over 32,000 followers on Instagram.
Users offered supportive messages: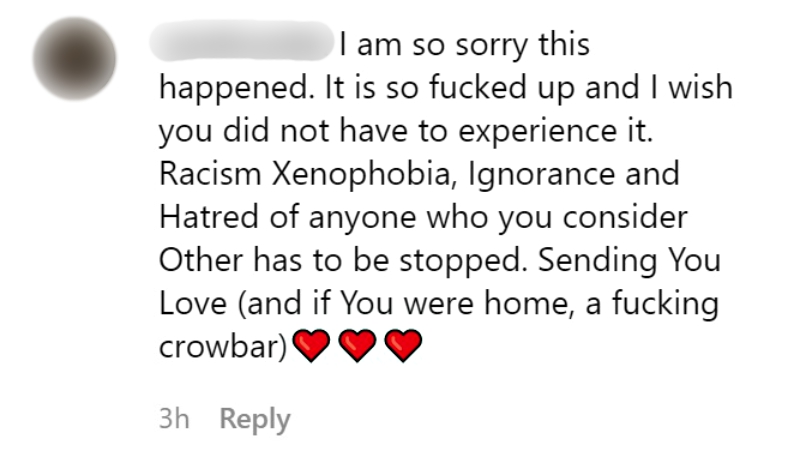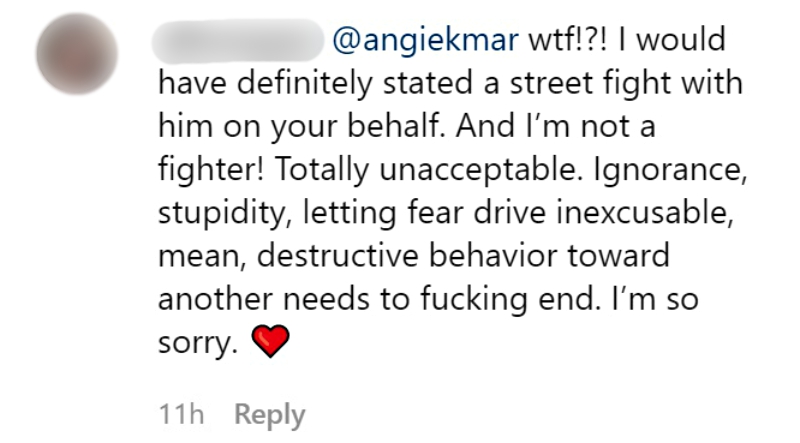 Feature Images via @angiekmar / @johnny_miller_