An American man who married a Japanese man in the U.S. sued the Japanese government this week, demanding long-term resident status foreigners in heterosexual marriages typically get rights to.
Andrew High and his Japanese husband, identified only as Kohei, have been together for 15 years before tying the knot in 2015 after the U.S. Supreme Court legalized same-sex marriage across all 50 states.
In the lawsuit filed with the Tokyo District Court on Thursday, High, who has lived on and off in Japan since 2009, claimed that the Japanese government repeatedly denied his application for a long-term visa, which would allow him to stay in the country for a maximum of five years. He is currently living in Tokyo on a short-term visa that expires next month.
"It would be discriminatory if my two clients cannot live together in Japan, while a foreigner who marries a Japanese person of the opposite sex can acquire (long-term) resident status," said Masako Suzuki, the couple's lawyer, according to the Japan Times.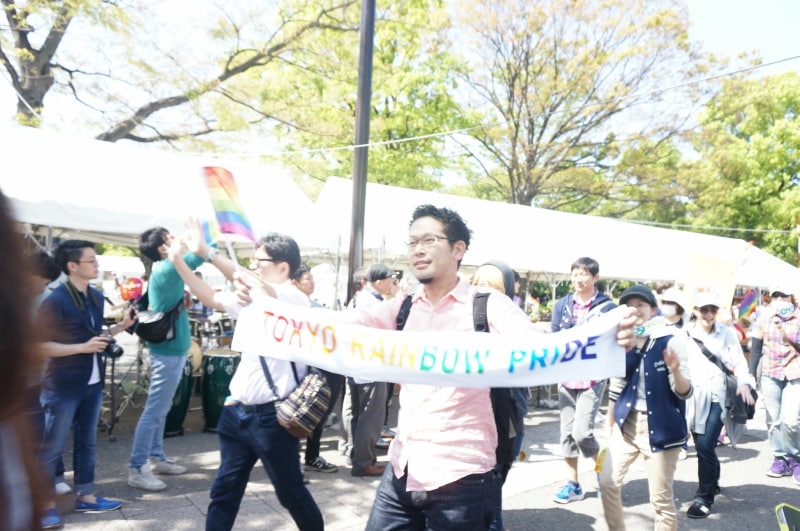 High gained a "business manager" visa after establishing a local company at one point, but lost it when the business struggled financially.
Last year, he started applying for a long-term visa — a type granted under special circumstances, such as cases of foreigners in heterosexual marriages with Japanese citizens — but has been rejected five times.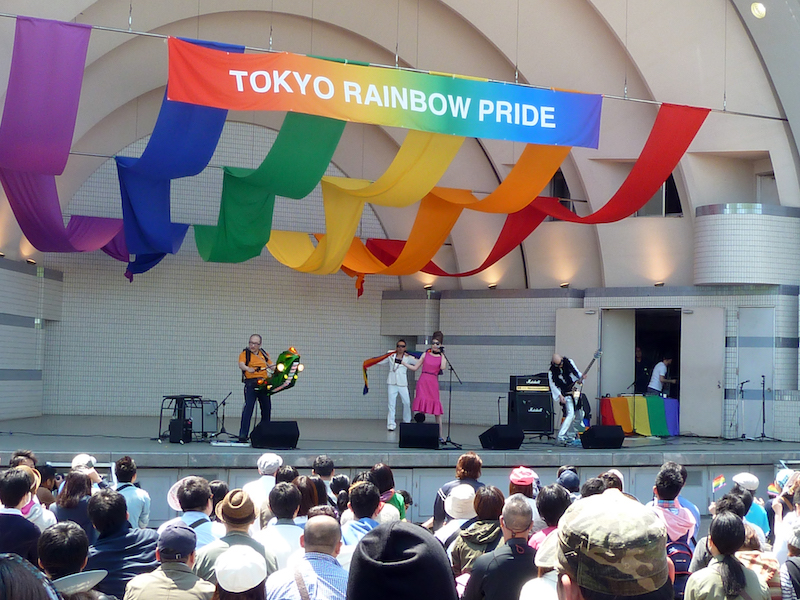 Japan remains deeply conservative, with its ruling Liberal Democratic Party declaring that "same-sex marriage is incompatible with the constitution" in a 2016 manifesto.
In a separate suit, Kohei sought 11 million yen ($102,000) in damages.
"If they're separated because he has to leave Japan, it's a violation of their right to have a family life. But then if his Japanese husband has to leave Japan so they can live together, it's a violation of his right as a Japanese citizen to live in Japan," Suzuki said, according to Reuters.
However, the lawyer is hopeful following rulings in recent cases, such as one from March involving a Taiwanese man who was allowed to stay with his Japanese partner. Last month, a Southeast Asian trans woman was also allowed to stay in the country.
On Valentine's Day, 13 LGBT couples — five lesbian and eight gay partners — filed suits challenging the constitutionality of Japan's rejection of same-sex marriages. Each person sought one million yen ($9,251) in damages, according to the Asahi Shimbun.
While there are no laws against homosexuality in Japan, same-sex marriage is not legalized at the national level.
"Japanese society is by nature very conservative," plaintiff Ai Nakajima, who married her partner in Germany, told the BBC. "So while among younger people there is an overwhelming support for gay marriage, politicians tend to be older and are very hesitant when it comes to changing things."
The Immigration Services Agency, which falls under the Ministry of Justice, vowed to respond about Thursday's lawsuits appropriately after examining them.