Editor's Note: This post has been updated to reflect that the Dasilvas do not claim ownership of the new Instagram account "travelling_butts."
Travis and Joseph Dasilva, the gay American couple behind the now infamous Instagram account "Traveling_Butts," are getting deported, a close friend of the couple confirmed on December 7, Thursday.
Robert Rodriguez, the close friend of Travis and Joseph, spoke with the couple two days after they got arrested by Thailand officials at Don Mueang International Airport. They told him that they are doing okay, but admitted that they are scared, according to San Diego Gay and Lesbian News.
"They are in a clean but cold cell and sleeping on the floor," Rodriguez told SDGLN on Friday. He continued to note that the couple's deportation to California is now being processed, which could take as early as 24-hours or as long as five days.
"They wanted me to thank everyone for their thoughts prayers and concerns. They send all their love to their friends that have supported them," he added.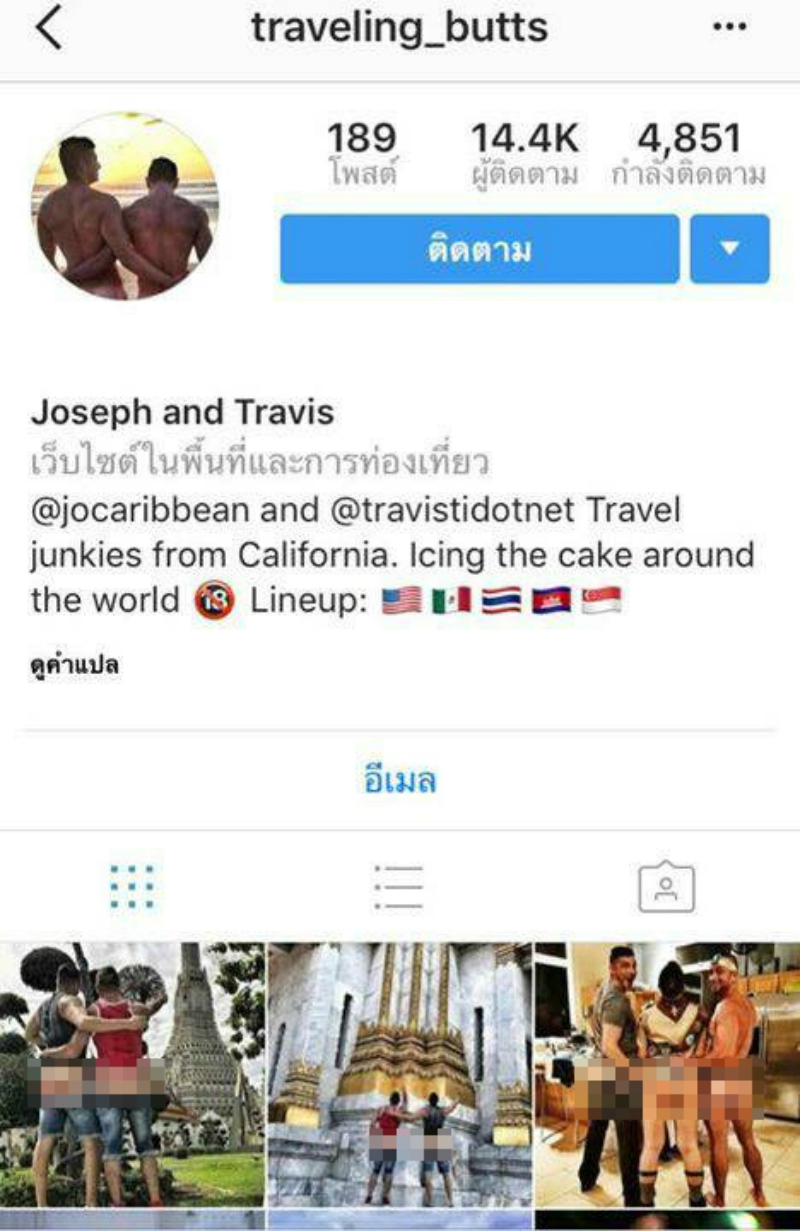 The minor Instagram celebrities from California sparked massive outrage online after they posted several pictures of them with their butts bared at sacred temples in Thailand, one in particular is at Wat Arun (Temple of Dawn).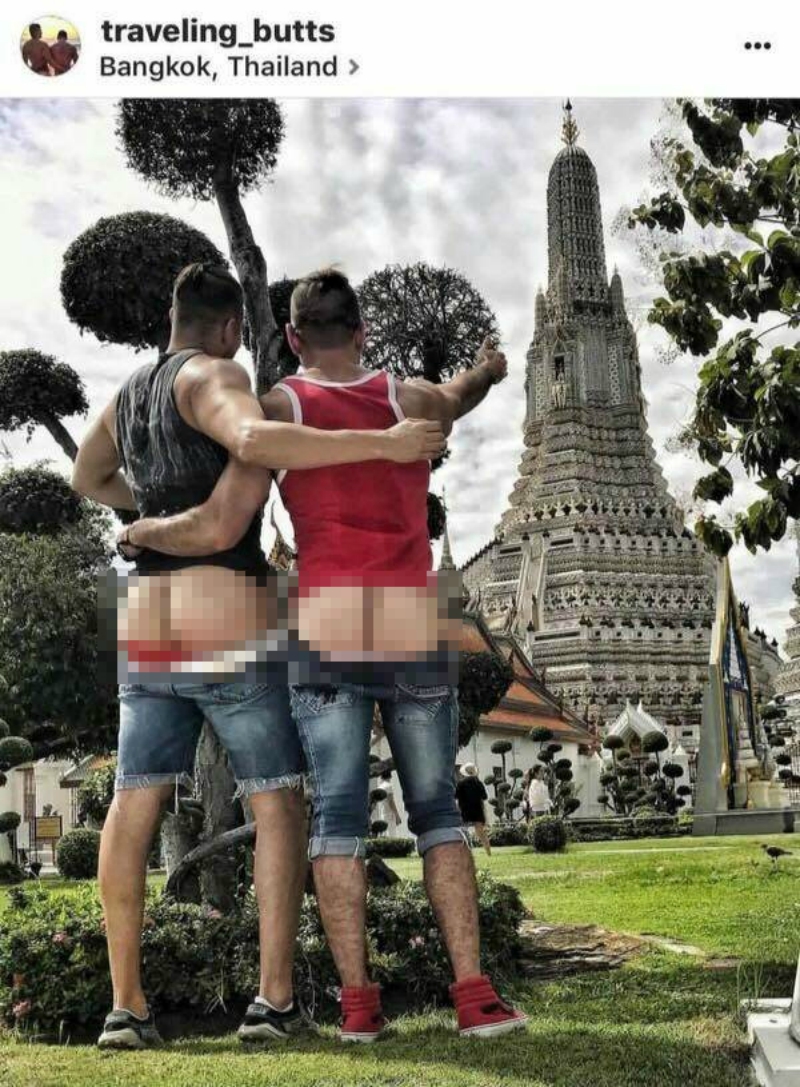 Days after their post became viral in Thailand, custom officials arrested the couple before they could board their flight off the country on November 28. They have been in police custody ever since then.
Joseph, 38, and Travis, 36, were initially charged to pay a fine of 5,000 baht ($153) each as they remained in custody. However, after the investigation, it was reported that the couple could face years of harsh punishment in Thailand for violating several crimes.
On Friday, a Thai court released the decision to drop the charges against the American couple and sent them back to immigration for deportation, Huffington Post reported.
Interestingly, shortly after their release went online, an account with the name "Travelling_Butts" surfaced. Travis Dasilva told NextShark that the Instagram account does not belong to them.