A Vietnamese-American mother is winning the hearts of many people including actress Constance Wu after a "Crazy Rich Asians"-inspired dress she made for her daughter went viral online.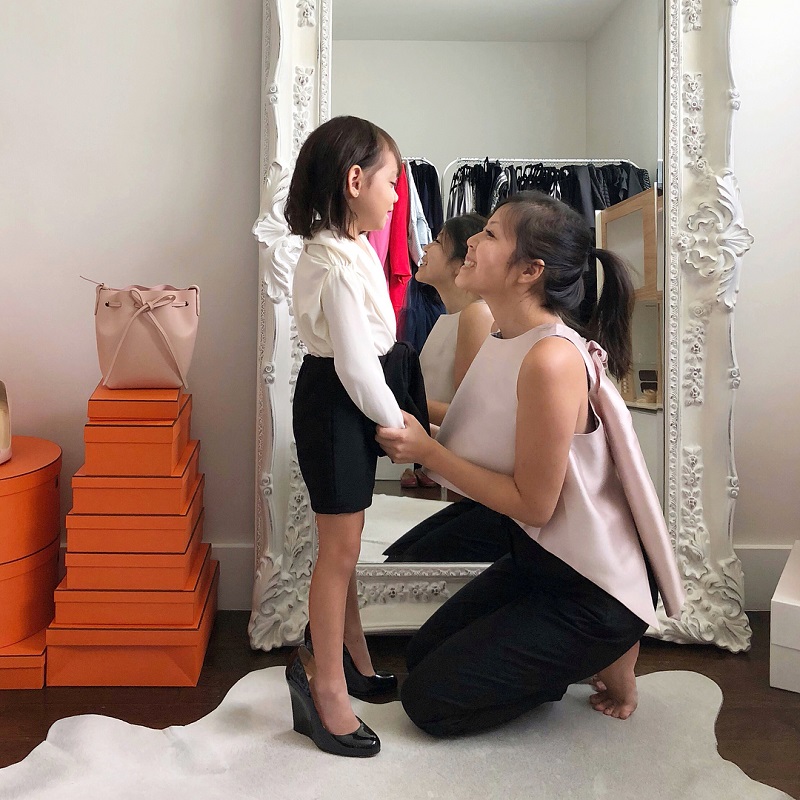 Ha Truong, a Kansas-born daughter of Vietnamese refugees and wife of a Thai immigrant, was watching the "Crazy Rich Asians" trailer one day when she spotted the dress that Wu wore in a family gathering scene.
She decided to create a replica of the dress on her own and have her 5-year-old daughter, Olivia, try it on.
"I've always loved making costumes for her and I knew she would love this one," Truong, who resides in Miami, told BuzzFeed's As/Is in an interview.
It took Truong two hours to make the dress and eight yards (24 feet) of tulle.
"My sewing skills don't go beyond eighth grade home economics, so I play everything by eye," Truong said. "It's [composed of] two skirts, four strips of un-sewn tulle, and hand-sewn flowers."

Her child gasped in awe from the moment she laid eyes on the finished project.
"We put it on her and she walked straight to the hallway mirror and did a twirl. Then, she walked into the closet and asked me if she could keep it on forever," Truong said.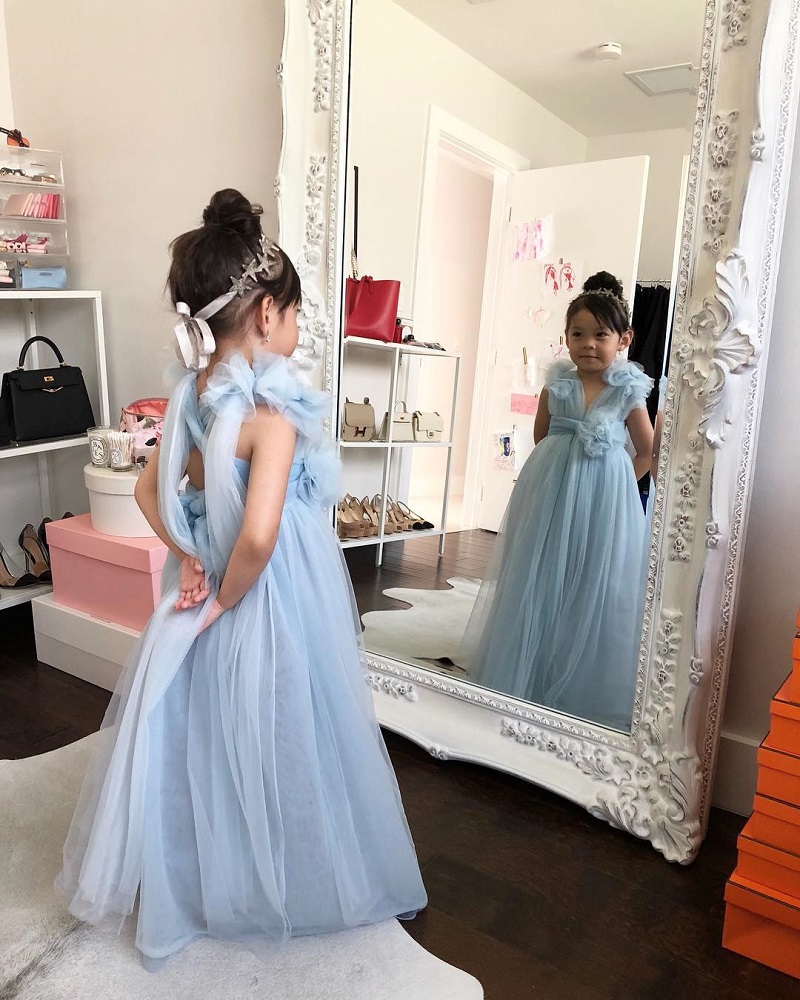 Then, while watching the trailer for "Crazy Rich Asians," Olivia noticed the same dress her mom made her on Wu which made her really excited.
"When she saw the Crazy Rich Asians trailer of Constance Wu wearing it, she screamed 'Mom! Look! It's my dress! It's Constance Wu!'" Truong said.
A week after Truong posted the picture with the video of Olivia reciting the quote Wu posted on Twitter, the actress reached out to the mother and asked if she could repost it on her Instagram account.
"SOUND ON 🙏 Possibility ❤️ That's what seeing yourself reflected in stories gives you. Love this girl ❤️ @crazyrichasians opens today. I hope y'all see it this week!" the 36-year-old actress wrote in the caption.
Even the film's director, Jon M. Chu, shared the post on his account.
"She made her daughter the @ConstanceWu dress from #CrazyRichAsians!!! How awesome!!! True fan," the director said.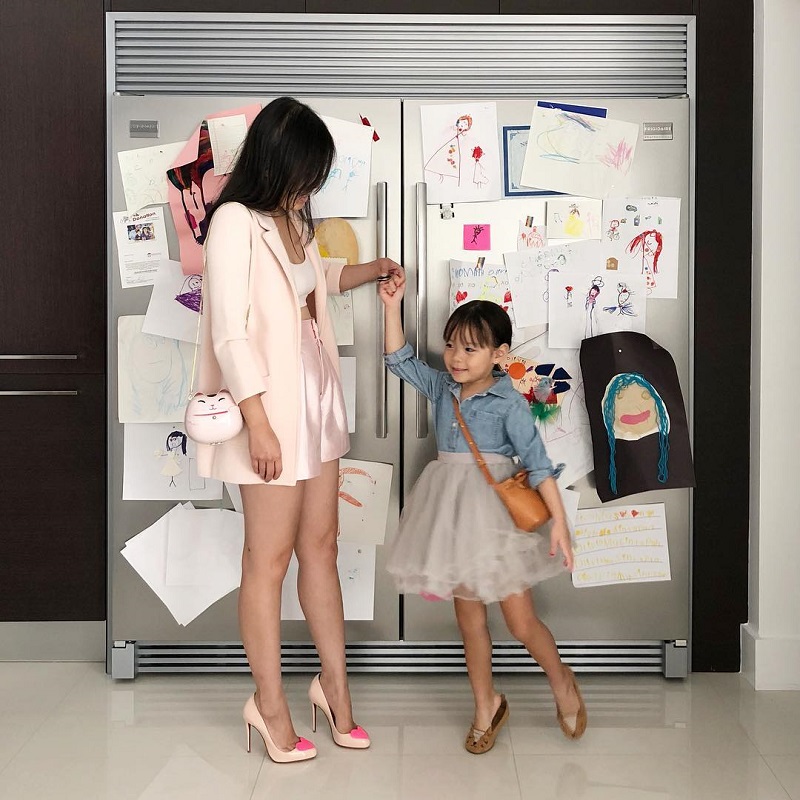 While speaking with BuzzFeed, Truong recalled telling the actress about her daughter's upcoming musical theater classes and was her really happy to discover that Wu shared the same passion when she was a child.
"That makes my mom heart so happy that she's living her dream," the mother said. "She's someone Liv has to look up to and it would truly be a reflection of herself."
"Crazy Rich Asians," as well as Wu's "immigrant stories," is an experience that Olivia will never forget.
"I'd like to think this whole experience gave her a spark. A ripple effect," Truong said of her daughter, who randomly quotes Wu to her.
"Movies like this show we [Asians] are part of the global fabric and our stories need to be shared, much like the stories of any underrepresented/misrepresented group," she said. "And it's refreshing to see someone on the big screen my daughter and my son can relate to."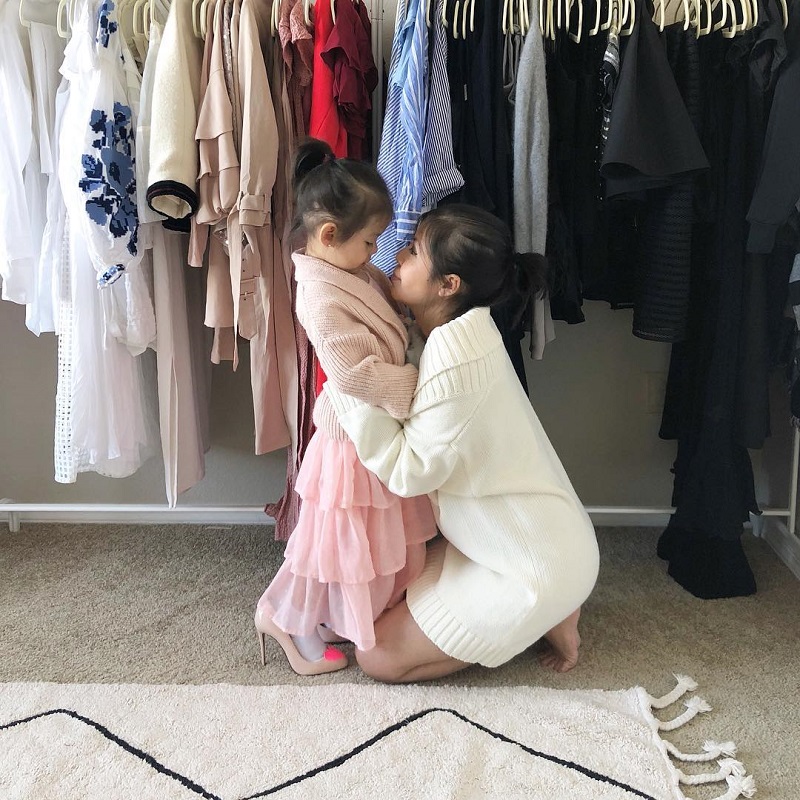 And yes, she did see "Crazy Rich Asians" with her whole family on opening night.
Featured Image via Instagram / constancewu (Left), meethaha (Right)