Asian American leaders and others have joined hands to launch a cross-cultural campaign that aims to unite all Americans in support of marginalized communities most affected during the COVID-19 pandemic.
The All Americans Movement, which launched today, brings together Asian American-led organizations such as Andrew Yang's Humanity Forward, Asian empowerment collective Gold House and fashion labels 3.1 Phillip Lim, Prabal Gurung, Monse and Li, Inc., among others.
The All Americans Movement brings together multicultural leaders such as Olivia Munn, Hasan Minhaj, Dave Chappelle, Noah Centineo, Joseph Gordon Levitt, Daniel Dae Kim, Jay Williams, Pamela Adlon, John Leguizamo, Dane Dehaan, Lisa Ling, Sophia Bush, Fat Joe, Joel McHale, Richard Marx, JJ Redick, Teri Hatcher, Sue Bird, Alyssa Milano, Van Jones, Marcellus Wiley, Taylor Rapp, Megan Rapinoe and many more.
The movement acknowledges how COVID-19 has impacted all communities: for Asian Americans, the unprecedented surge in racist and xenophobic attacks leaves many fearing for their safety. Those who run brick-and-mortar businesses have reportedly seen drops of up to 80%.
Meanwhile, African American and Latinx American communities have seen higher fatalities due to COVID-19 than any other group. For instance, African Americans make up 72% of deaths in Chicago, while Latinx Americans make up 34% of deaths in New York City.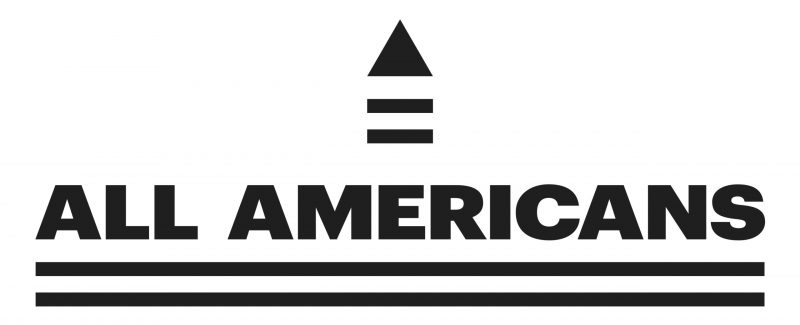 The movement currently sells "#AllAmericans-inspired" products such as T-shirts and hats on allamericans.us. Proceeds will go toward medical relief, fighting racism and influencing economic stimulus.
Gold House Chairman Bing Chen, who co-created the movement, stressed the importance of Asian Americans taking the lead.
"Unfairly, we often have to be the ones we've been waiting for — whether it's in preventing more racist attacks or engaging other communities. It shouldn't always be our responsibility — but if we don't, who will?" Chen said.
"We have to be proud when we can lead: from the movement's designer products to our website to the graphical art to the management of this entire cross-cultural campaign, it has to be a proud moment that the Asian community led the way in delivering unity across cultures for the pandemic."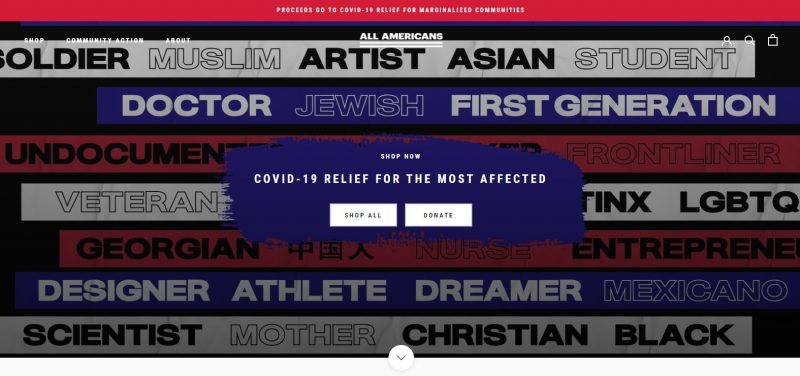 At least 100 attacks against Asian Americans are being reported each day — an alarming situation allegedly stoked by President Donald Trump's use of the term "Chinese virus."
"COVID-19 affects us all, but is hitting the Asian American community specifically by inciting racism and fear. Donald Trump calling it the 'Chinese virus' only made it worse," said Andrew Yang, who co-created the movement. "We need to do all we can to help bring people together."
The All Americans Movement is a cross-cultural campaign unifying all Americans to stand together in support of marginalized communities most affected by COVID-19. #AllAmericans #AllofUs🤞 pic.twitter.com/WFRm40ncyn

— All Americans Movement (@allamericansnow) April 27, 2020
"The United States has always been a work in progress. We aspire to democracy, to inclusion, to equality. And over time, the arc of our history has slowly bent in that direction — but crisis frequently causes it to bend back. Now is one of those times," the organizers said in a statement.
"More than ever, we need to come together — not out out fear, but out of fellowship; not out of misplaced nationalism, but out of recognition of shared struggle and common bonds; not just to survive this crisis, but to help make our nation more like what we aspire it to be. Moreover, COVID-19 is, of course, a global pandemic — not unique to any one nation. We hope to refine this effort to move from one that unites and supports #AllAmericans to #AllofUs soon."
Those interested in joining The All Americans Movement are encouraged to buy products or raise awareness for community action through allamericans.us. You can also post a photo that "best represents who you are" using the hashtags #AllAmericans and #AllofUs on social media.
Feature Images via The All Americans Movement