"Master of None's"
Alan Yang is teaming up with Netflix again, and this time it is for his own movie he wrote and directed, called "Tigertail."  
John Cho 
has been confirmed
as the lead, along with Christine Ko, Tzi Ma, and Kunjue Li. The
supporting cast
includes Joan Chen, Hayden Szeto, and more up-and-coming Asian and Asian American actors.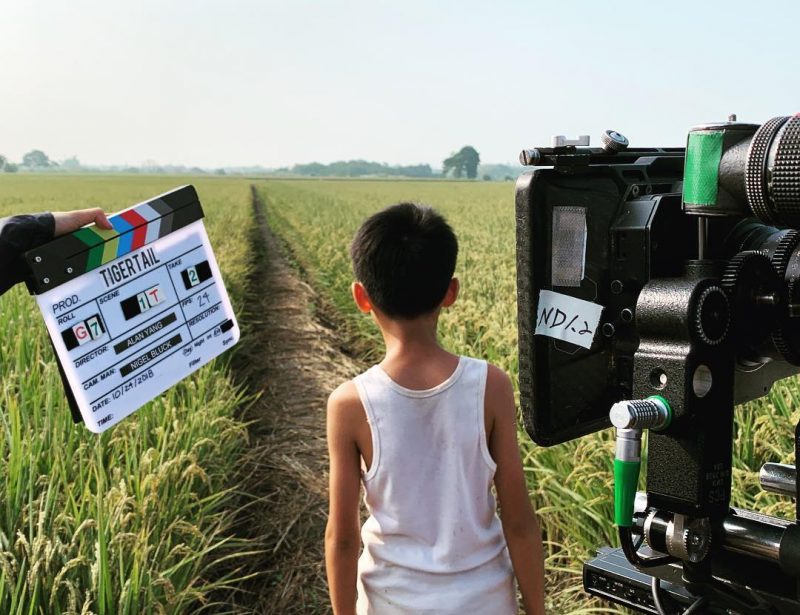 According to Yang
, the film is "inspired by my family, and loosely based on mostly my dad and my sister.  It's an intergenerational story — some takes place in 50s, 60s, 70s Taiwan, and some takes place in modern-day New York. You sort of bounce back and forth between the stories." The movie's name most likely refers to Tiger Tail,
the small Taiwanese village where Yang's father grew up
.
There is no release date as of yet. But, after
the success of "Crazy Rich Asians
," audiences can look forward to enjoying more burgeoning content from Asian American creatives.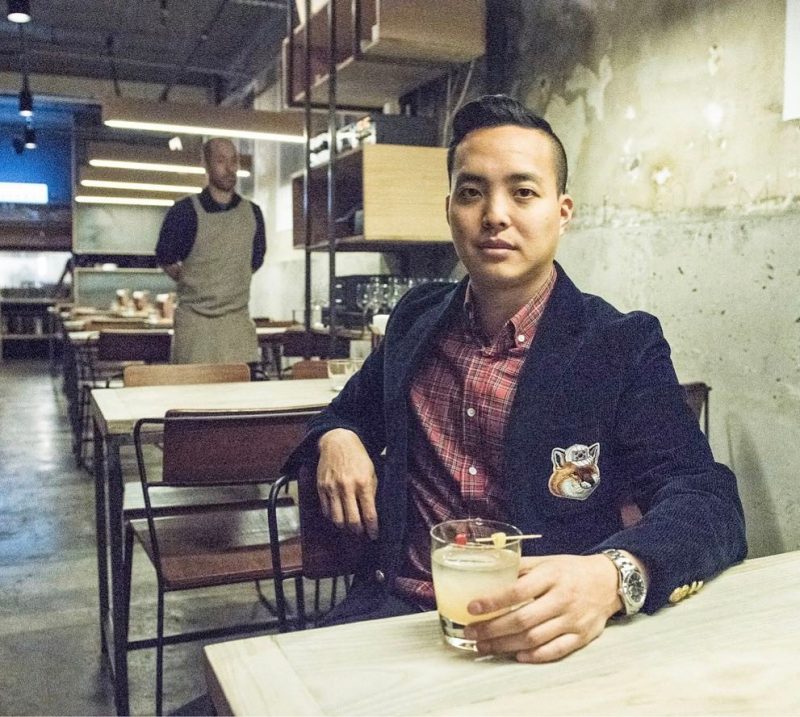 But that does not come without its challenges.  Earlier this summer, Yang guest-starred in a
two-part installment
on The Dave Chang Show podcast, where he revealed more about his experience creating the film.  Interestingly, Yang noted that the most difficult challenge was in casting.
"Quite frankly, Asian people don't have the breadth, the acting pool, that a lot of other races in America have…we just don't have a big enough community yet."
Subscribe to
NextShark's Newsletter
A daily dose of Asian America's essential stories, in under 5 minutes.
Get our collection of Asian America's most essential stories to your inbox daily for free.
Unsure? Check out our Newsletter Archive.
Part of the problem, Yang explains, is that there are not enough roles for Asian American actors.  These decisions start way up top from the studio executives. If projects with Asian characters are not greenlit,
which unfortunately happens often,
naturally, Asian American actors will have less auditions, less training, and less representatives to promote them.
Another reason Yang gives is that Asian parents steers children toward pragmatic careers rather than the performing arts because "that's something that can't be taken away from us…If you major in math or science and you get all of the questions right, that's an A, motherfucker! [laughs]" This belief is upheld in how Asian Americans 
tend to believe
that degrees from elite universities will protect them from discrimination.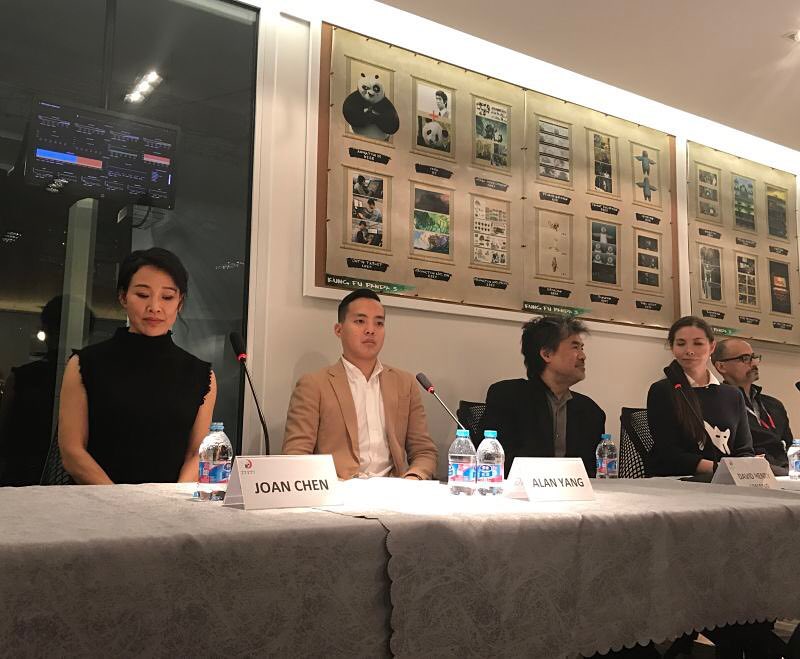 Yang also points out a deeper cultural aspect for this: "There's a little bit of a sense in Asian culture of getting along with other people.  And that is a little
antithetical
to becoming a creator or an artist."  He relates this to how many Asian parents had to work hard in order to succeed in the U.S.  Combining that rigor with a family-oriented culture, naturally, Asian parents place high expectations on their children to become professionals as well.
Finally, both Yang and Chang lament on the lack of Asian role models.  Asian Americans are disproportionately underrepresented in the three most visible pillars of American culture— entertainment, sports, and politics.  Some reasons include the
persisting negative stereotypes of Asian men and women in popular culture,
as well as the lack of Asian American leads on screen.
Leads are essential in terms of visibility because they are the most fully human character.  But as Yang points out, "we just haven't seen these characters reflected in a way where its…I don't even want to say this word, but, normal.  Like, he's just a guy!" Not having the opportunity to see stories through an Asian person's eyes reinforces a negative feedback loop of Asian American invisibility within American culture.   
All of these reasons explain why there are such a small community of Asian Americans within Hollywood, despite the fact we make up 5.6% of the population.  "That's like, 1 in 20 people, and we certainly aren't making 1 in 20 films and shows," Yang points out.
So how does this conversation change, given that there isn't a strong Asian American voice that advocates for us in the mainstream?  Yang's answer: "We need to make stuff that's undeniable! We need to make stuff that's just that good. It's not enough just to make something.  It needs to be as good as, or better than what everyone else is making."
Thankfully, things seem to be changing.  Just three years ago, Yang would not have believed he would have the opportunity to make "Tigertail."  Yet despite Hollywood's celebration in its attempts for more diversity and inclusion, Yang says there's still more work to be done:
"I think the pendulum still hasn't swung the other way…it's just starting to change!  Everything is still going fine. There's still enough stuff for the people who had all the stuff before.  Keep in mind, it's not just looking at the numbers now. It's looking at the history of all entertainment, right?  Look at the decades and decades and decades of film entertainment. Who have been the leads of those movies? It might be 70, 80, 90 years of movies, you've seen the same kinds of stories from the same kinds of stars and the same kinds of directors.  And that's just beginning to change."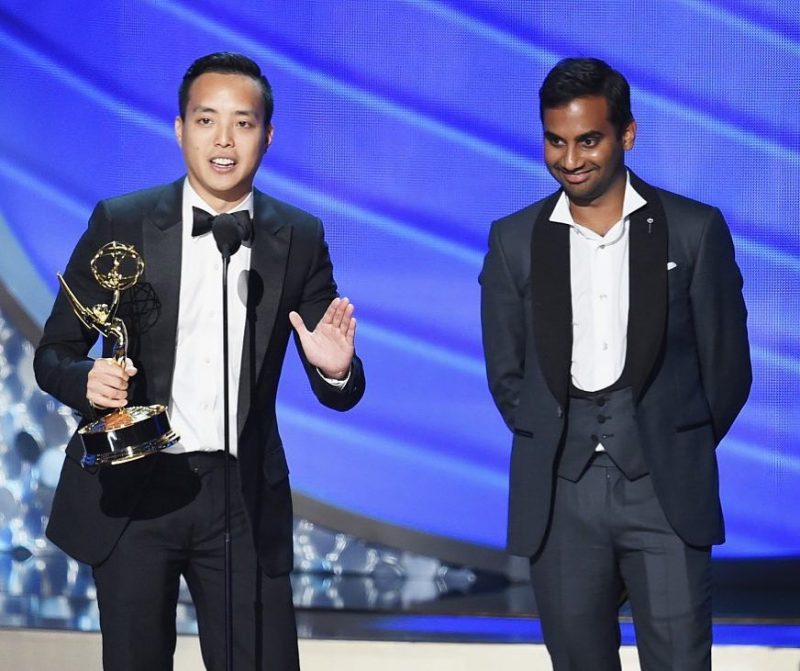 But Yang remains hopeful.  Diversity helps elevate storytelling by providing new and unique perspectives, and Yang is certain that audiences will continue craving more original stories.  And he vows to bring up a strong community of Asian American writers and entertainers, much like what the black community has achieved with Lena Waithe, Donald Glover, Issa Rae, and more.  
"When you cast a white lead, and suddenly it's about their family, well then it's 10 white people.  So, basically the same thing happened. It's a domino effect!" Therein lies the challenge and the triumph of Yang's task.  This movie will surely keep the momentum going forward.
About the Author: Jacqueline Wong is a writer who focuses on Asian American representation in media and culture.  You can read her other work here on Medium.