A Japanese man is facing life imprisonment over the alleged murder of his girlfriend at an Airbnb property in San Jose, California.
Ryoichi Fuseya, 25, was arrested on Feb. 19, a day after his girlfriend, Yuiko Takaoka, 26, was found lifeless at the rental cottage on Mountain View Avenue in East Foothills, a neighborhood in San Jose, Calif.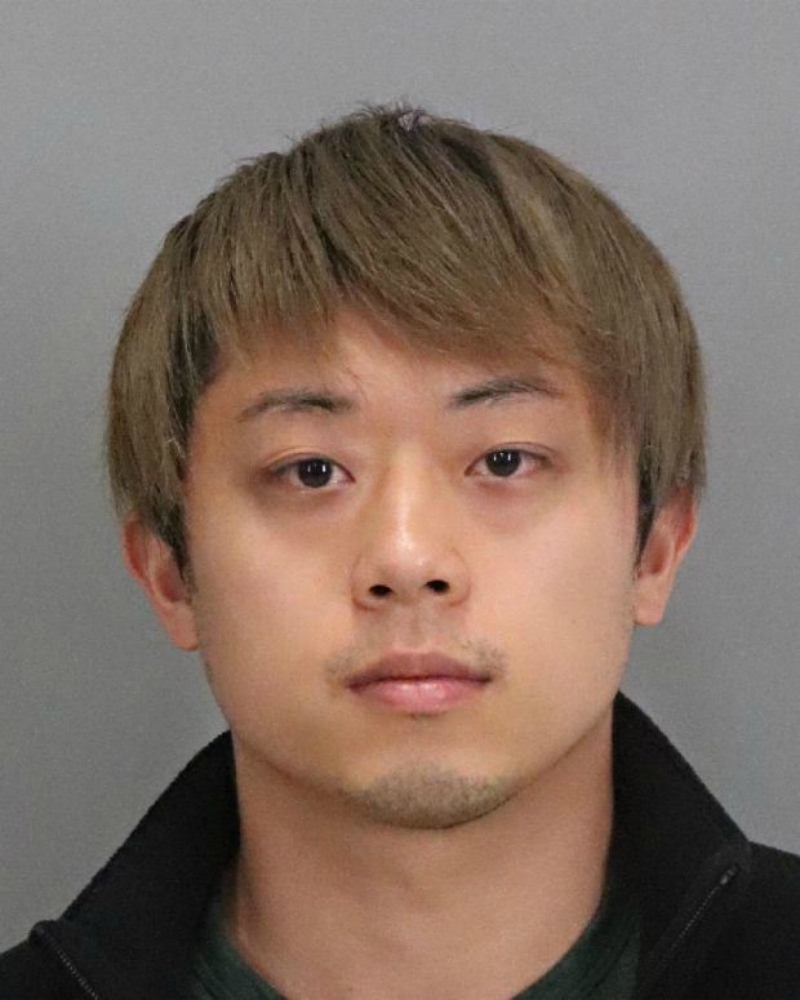 Takaoka, who was a Japanese national, was found "covered under some blankets on a bed with a large amount of blood and major trauma (contusion) under her chin," according to Sheriff's Sgt. Michael Leslie.
Aside from "multiple blood-soaked blankets and sheets," deputies also found a photo of the couple, a single piece of mail for Fuseya and a bloody kitchen knife, which they believe was used to slay Takaoka, according to The Mercury News.
Statement of Facts: Woman found dead at Airbnb rental home in #SanJose Tuesday was stabbed to death. She is identified as Yuiko Takaoka. Boyfriend, 25 yr old Ryoichi Fuseya arraigned on murder charges. pic.twitter.com/Wmdm8xVH0X

— @Rob Fladeboe kron4 (@KRON4RFladeboe) February 21, 2020
Further investigation revealed that Takaoka's Toyota Prius — which had been missing — was at the home of Fuseya's mother in San Lorenzo, approximately 30 minutes from San Jose.
Interestingly, authorities were unable to find any property that belonged to Fuseya, suggesting that he had fled the premises with all his belongings.
BREAKING: After showing up with his attorney, Ryoichi Fuseya, 25, arrested on suspicion of murder in slaying of woman at home in east San Jose foothills, per @SCCoSheriff, thanking @SantaRosaPolice @GilroyPD @ACSOSheriffs in case. 5:10, 6,7 p.m. @KTVU pic.twitter.com/Nee8lm6dh8

— Henry K. Lee (@henrykleeKTVU) February 20, 2020
Fuseya was arraigned on Feb. 21 in the Santa Clara County Superior Court on one count of murder with a weapon enhancement. So far, no motive for the crime has been documented.
"It was a boyfriend-girlfriend relationship from what we know," said Deputy District Attorney Carlos Vega, according to KRON 4. "At this point, the case is ongoing."
UPDATE: The house where the woman was found dead is an Airbnb, neighbors say. One where separate rooms are rented out. I spoke with two men who have stayed there the past 2 days. They say they never saw a woman. Detectives interviewed them as well and they were released. #SanJose pic.twitter.com/7gZvJNwza6

— Ian Cull (@NBCian) February 19, 2020
Fuseya is currently held at the Santa Clara County Main Jail without bail pending his formal plea in court next month.
The Airbnb owner, who lives in the front cottage, declined to comment on the case.
Airbnb has temporarily put the Mountain View home out of its listings.
Anyone with information about the case can contact the Sheriff's Office at 408-808-4500 or submit an anonymous tip at 408-808-4431.
Feature Image via Santa Clara County Sheriff's Office