Editor's Note: This article has been updated with a statement from an Airbnb spokesman.
An Airbnb host took to Instagram to expose a guest who allegedly retaliated with racism after being asked to pay $50 in fines for violating a no-pets-allowed policy.
Charlotte Ebrahimi
, an esthetician with over 13,000 followers on Instagram, allegedly brought her dog to the property of Angela Kim, who then refused to let her in.
Enraged and unwilling to pay the $50 fine, Ebrahimi allegedly called the police twice but was only told to pay so she can finally enter the property.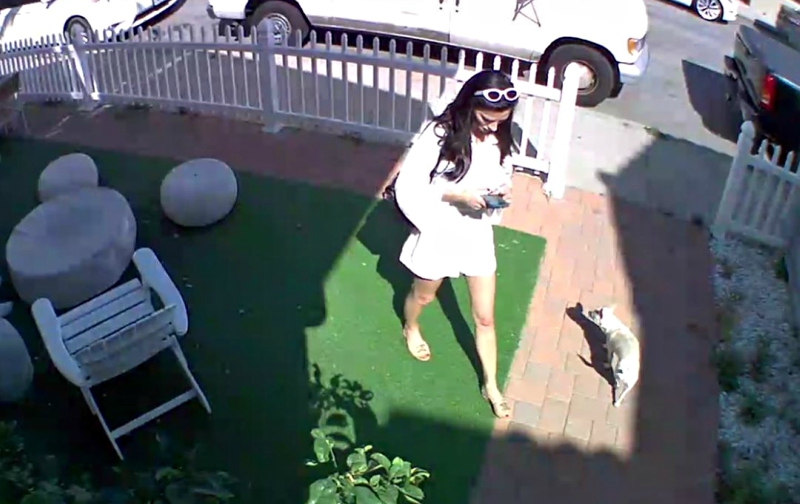 According to Kim, Ebrahimi has since sent her countless threats of legal action, as seen in screenshots that included a "fake" message of Kim forcing Ebrahimi to "pay in cash."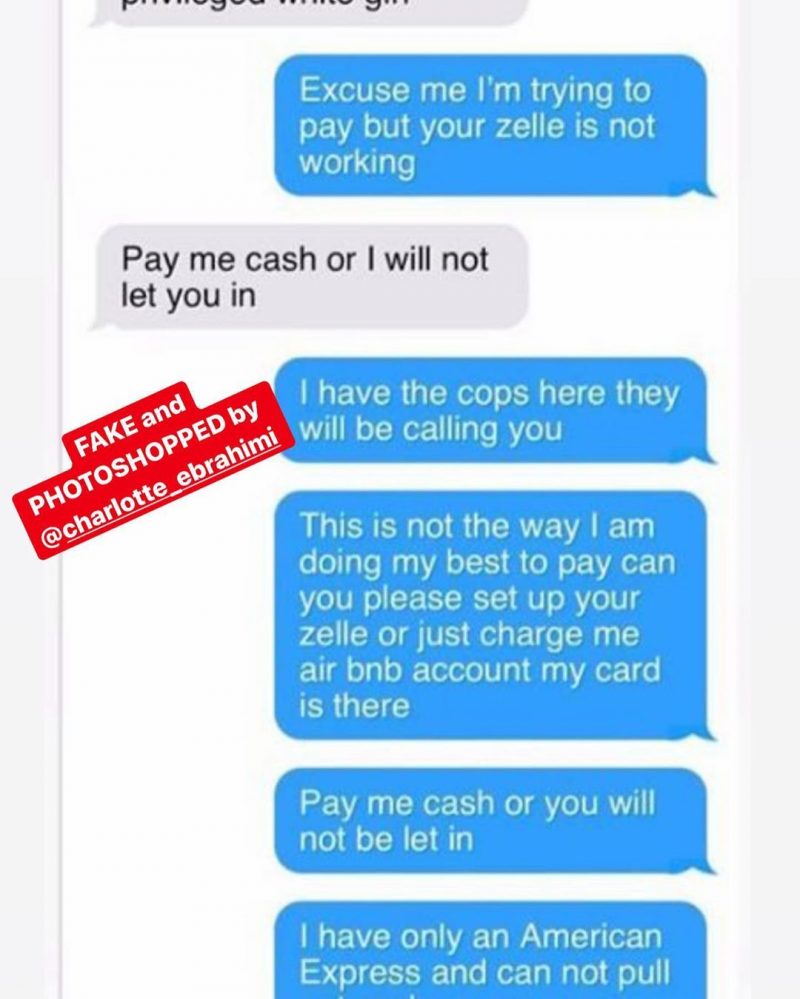 "She [Ebrahimi] has filed a defamation lawsuit and is threatening my ability to host on AirBnB," Kim wrote in an Instagram post. "There are altered photos going around and felt it was important to share our original conversation."
In the screenshots Kim had first shared as Stories, Ebrahimi is seen threatening to file a complaint for theft. She also vows to get Kim kicked out of Airbnb.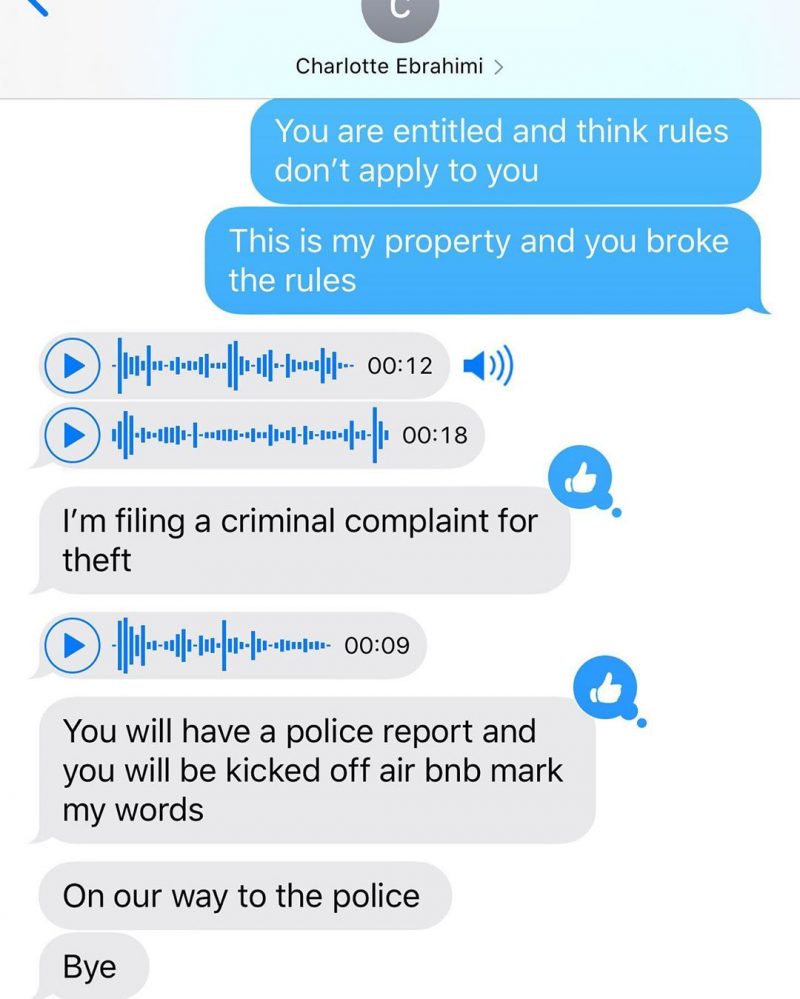 At one point, Kim instructs Ebrahimi about sending money through the app.
To this, the latter allegedly replied: "Thank you. I know you needed that $50. F*cking Asian."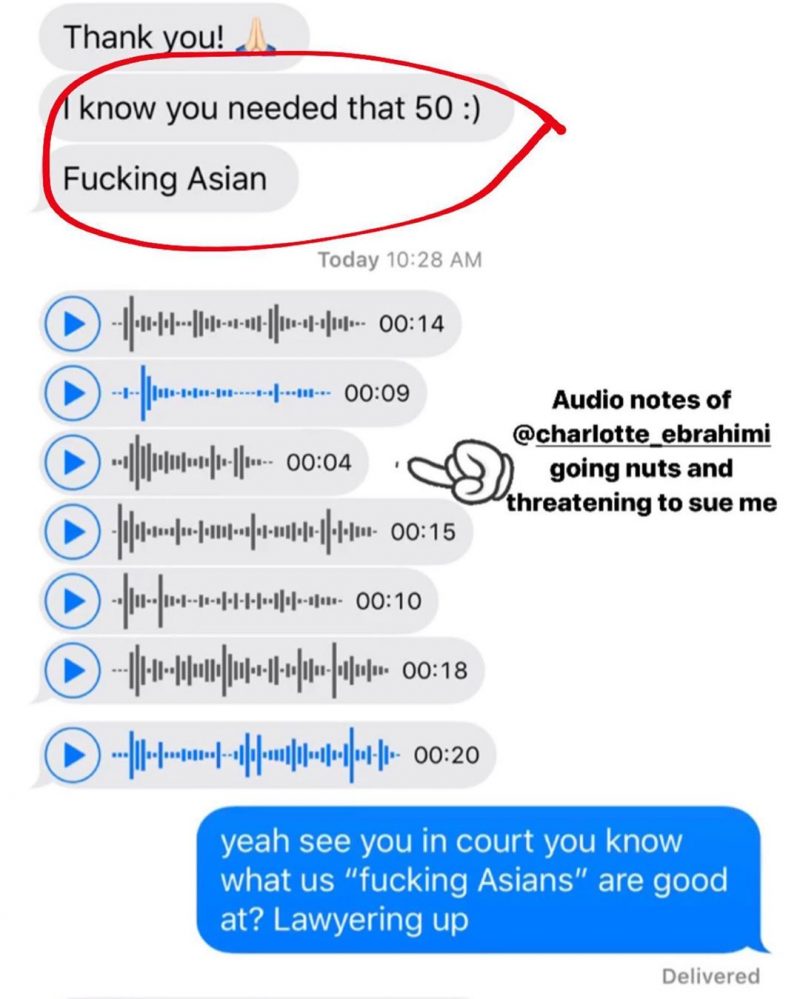 Subscribe to
NextShark's Newsletter
A daily dose of Asian America's essential stories, in under 5 minutes.
Get our collection of Asian America's most essential stories to your inbox daily for free.
Unsure? Check out our Newsletter Archive.
Shortly after, another Instagram user shared Kim's Stories and slammed Ebrahimi for her responses.
The user, an entrepreneur living in California, argued that the esthetician's support of Black Lives — as evidenced by a screenshot of a now-deleted photo showing a heart in a black square — means nothing if she is racist.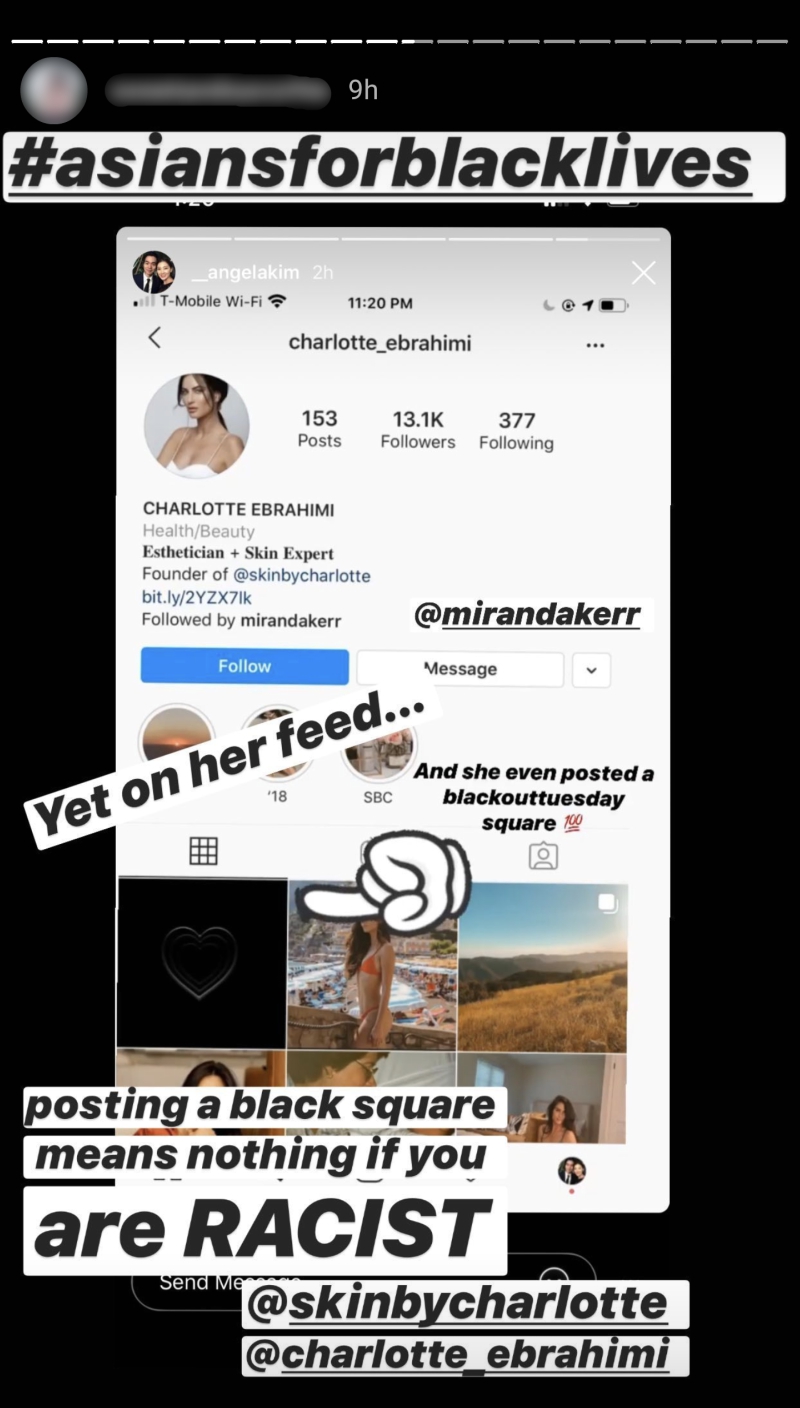 In response, Ebrahimi allegedly told the user:
"Guess what, nobody cares. Asians for Black lives okay lol go to bed. Jesus, do you have nothing better to do with your life? Go spend your $50."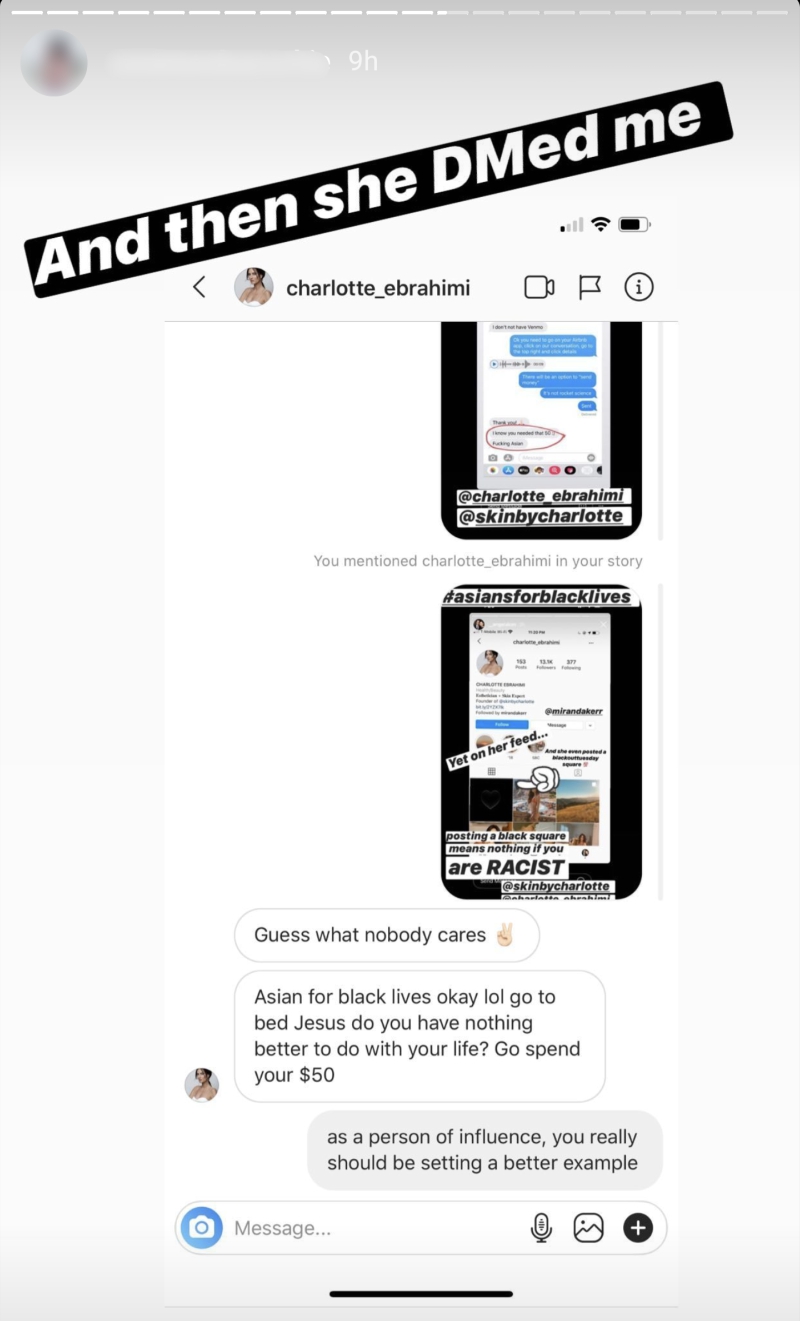 Ebrahimi allegedly blocked the user after their exchange.
"This is not okay. It can't be tolerated," the user wrote in her own Stories. "We must dismantle racism at every level."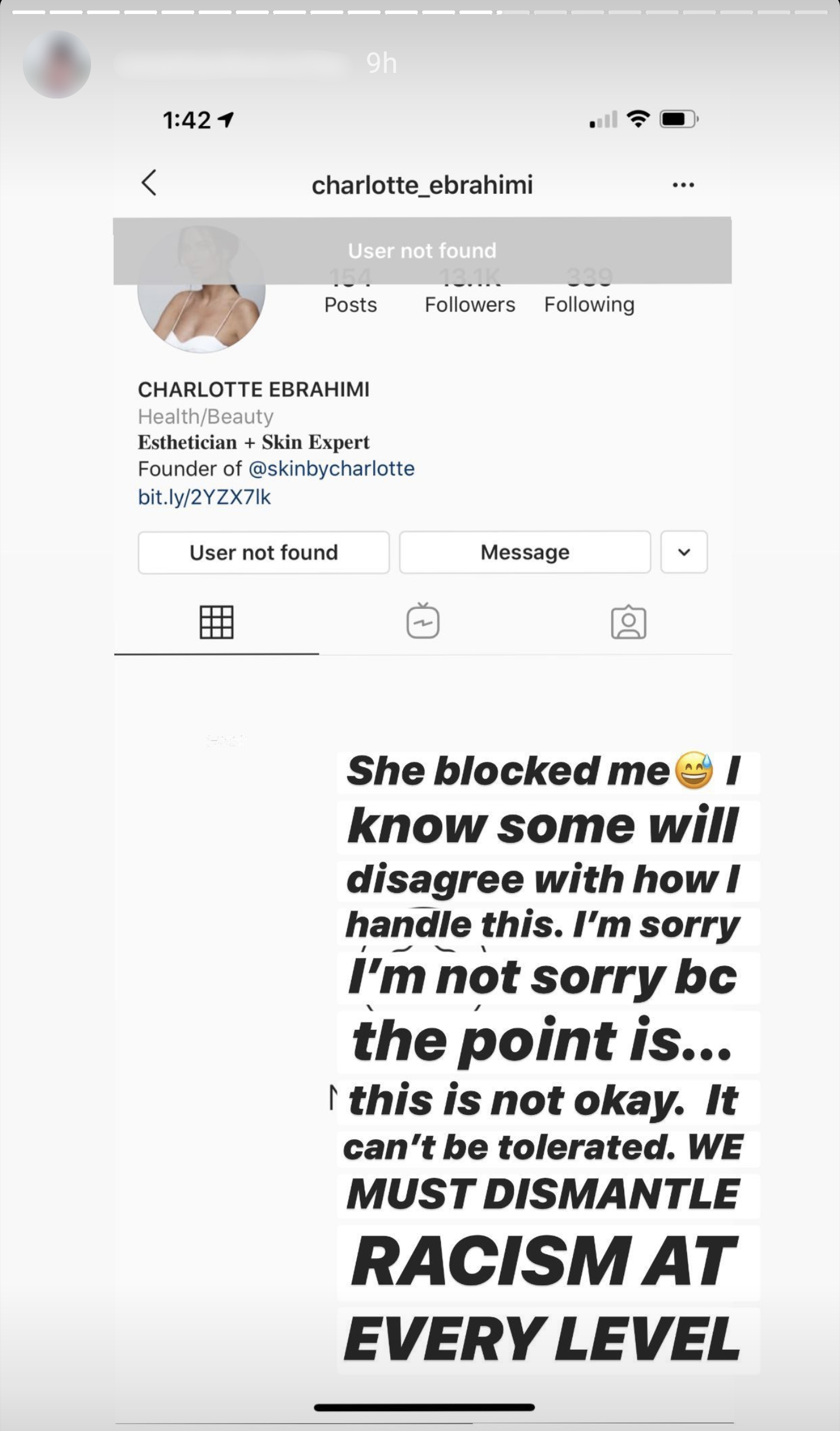 The interaction eventually reached Dr. Charles S. Lee of Enhance Medical Center, which removed Ebrahimi from its roster of independent contractors.
"An accusation has been made against one of our independent contractors of using a racial slur in her private life (no connection to the Enhance Medical Center office). At Enhance, we strive every day to create a welcoming, non–racist environment. We will not work with people who engage in inappropriate, hurtful behavior,"
Dr. Lee said in a
statement
.
"While we are getting more information, we have removed this independent contractor from our roster. Enhance will always provide a welcoming and respectful environment for everyone."
Bioderma USA, which Ebrahimi appears to endorse on her own, also received the news and stressed that "we have not and will not be endorsing or sponsoring this influencer."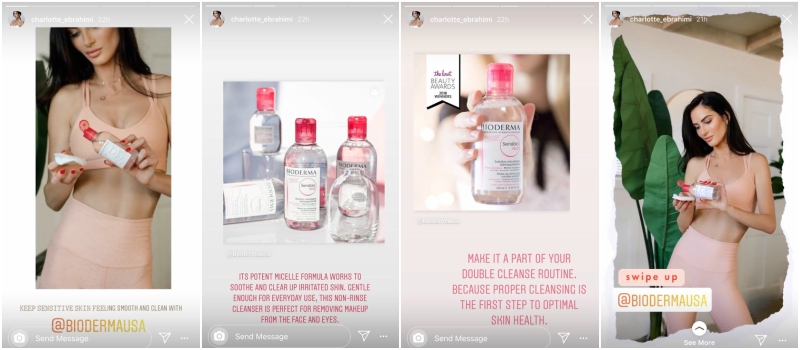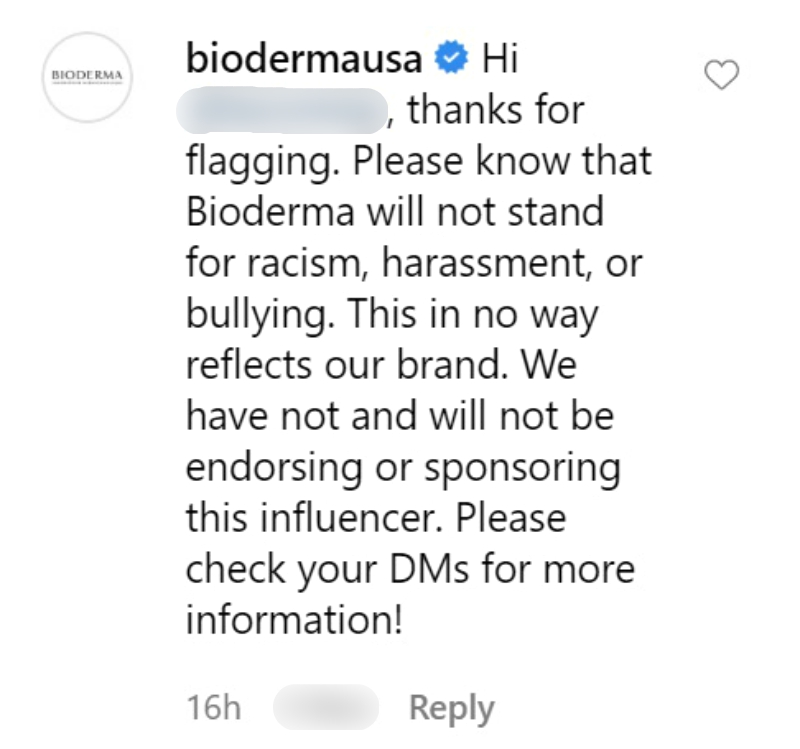 As of this writing, Ebrahimi's Instagram page is active. Some users claimed that she has been actively blocking critical comments.
One user noted that she posted an "apology," but later took it down. Another reported getting threatened with a restraining order.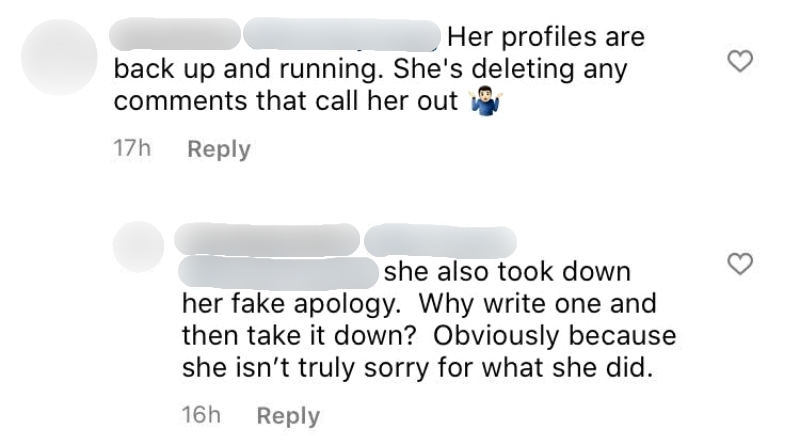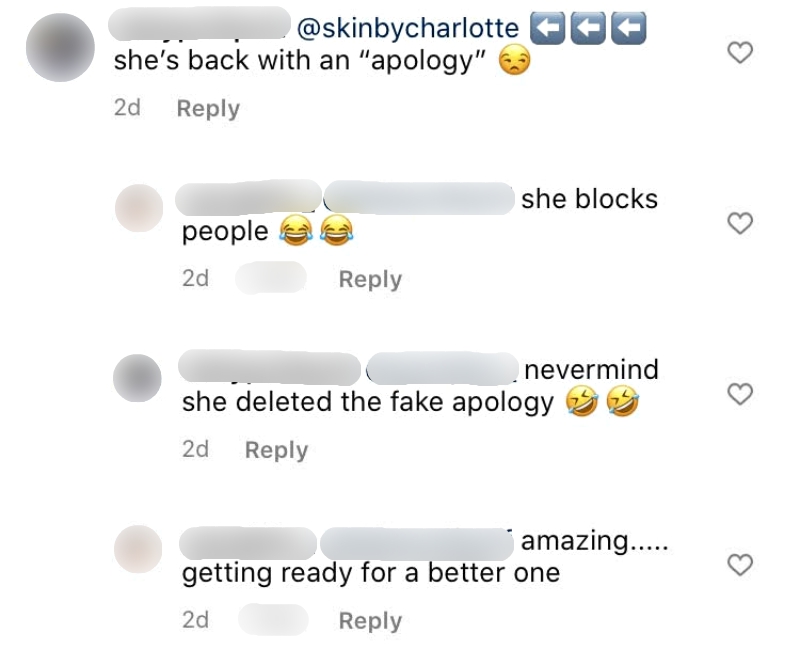 Meanwhile, others urged Airbnb to address the matter and take action.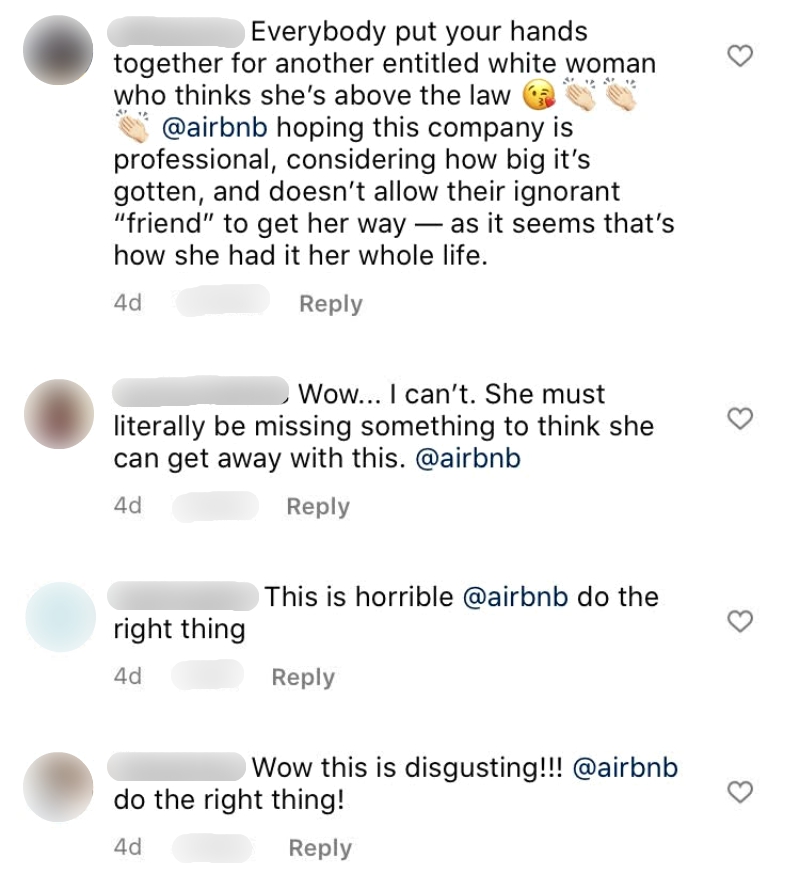 Airbnb has since condemned Ebrahimi's actions in a statement sent to NextShark, noting that it goes against the company's
non-discrimination policy
.
"We have zero tolerance for hate speech, which runs counter to our mission and has absolutely no place in the Airbnb community," an Airbnb spokesman said. "When this incident was brought to our attention, we activated our nondiscrimination policy to remove this guest from our community, and we are in touch with Angela to offer her our full support."