Air India, the country's flag carrier, has demanded all crew members to shout "Hail India" after every in-flight announcement.
The directive, which was first issued in 2017, was reminded earlier this week to acquaint new staff, according to a spokesman.
Air India crew now needs to announce "Jai Hind" on all its flights as per a new order today: pic.twitter.com/2Adtr34eTK

— Tarun Shukla (@shukla_tarun) March 4, 2019
"With immediate effect, all are required to announce 'Jai Hind' at the end of every announcement after a slight pause and with much fervour," Director of Operations Capt. Amitabh Singh said in a circular.
Coincidentally, the reminder comes amid India's biggest military stand-off with Pakistan in years.
The latest crisis emerged after the suicide bombing of a Pakistani militant in Kashmir on Feb. 14, which left 44 Indian troops dead.
The militant is a member of Jaish-e-Mohammed (JeM), an extremist Muslim group that aims to control the Indian Administered Kashmir (IAK) and merge it with Pakistan under its own interpretation of Shariah Law.
Twelve days after the bombing, India retaliated with air strikes. Nuclear-armed Pakistan then captured and released an Indian pilot, who apparently became a national hero.
On Monday, Indian news outlets reported the destruction of a Pakistani military drone in northern India. Pakistan announced the following day that it had deterred an Indian submarine from entering its waters, according to AFP.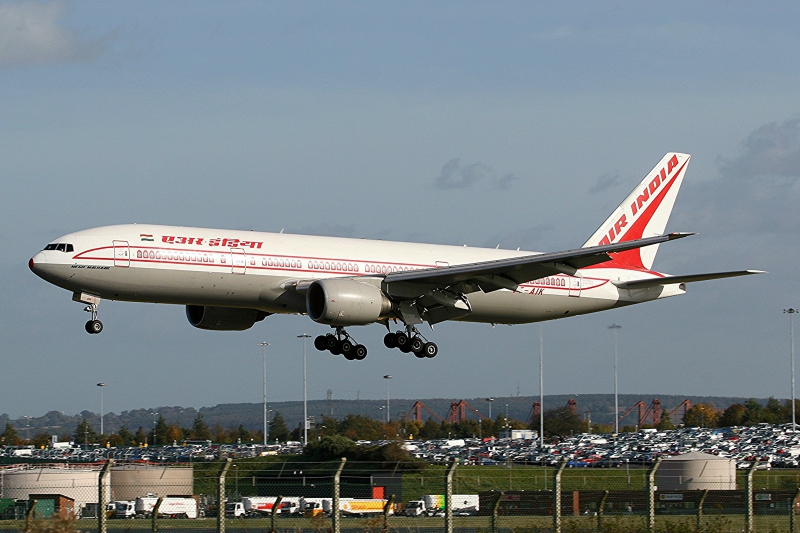 While many welcomed Air India's directive on social media, some questioned whether patriotism could save the airline from its crippling debts. According to BBC, the national carrier has not turned a profit since 2007, while a recent bid for shares failed to attract takers.
Still, others poked fun at the airline's shortcomings, such as flight delays, cancellations, and allegedly, cockroaches.
A cockroach was found in a meal in Air India. Jai Hind!

— Atul Khatri (@one_by_two) March 6, 2019
Dear passengers, our flight is delayed by 10 hours. #JaiHind

Please don't be rude to us sir. #JaiHind#AirIndia pic.twitter.com/kKA63DP9Ev

— krishnamurthy (@krishna0302) March 4, 2019
Your flight is delayed by xxx minutes.. Jai Hind!
Your flight is cancelled without further notice. Jai HInd!
You will not be able to receive any amount on cancellation. Jai Hind!
We don't give a damn to your complaints. Jai HInd #JaiHind #airindia https://t.co/j8v2OHuQf9

— Balaji (@sbalaji1) March 4, 2019
Now with this new move, I'm sure Air India will soon become profitable. Jai Hind! pic.twitter.com/5Am6UyiQPe

— Harsh Goenka (@hvgoenka) March 4, 2019
Ladies and gentlemen, we are passing through turbulent weather, please fasten your seatbelts belts, Jai Hind!

Please do not use the toilets now, Jai Hind!

Cabin crew to landing stations, Jai Hind!

We apologize for the delay in departure, Jai Hind!https://t.co/uC25ccGk6r

— Dhruv Rathee (@dhruv_rathee) March 5, 2019
Featured Image via Flickr / Mark Harkin (CC BY 2.0)