A 7-year-old boy from Yulin, in southern China's Guangxi Province, is being hailed as a little hero after he saved another boy who got into a hit-and-run accident in the city.
Closed-Circuit Television (CCTV) footage shows the boy victim running across the street when an electric tricycle coming from the opposite direction of the camera ran him over.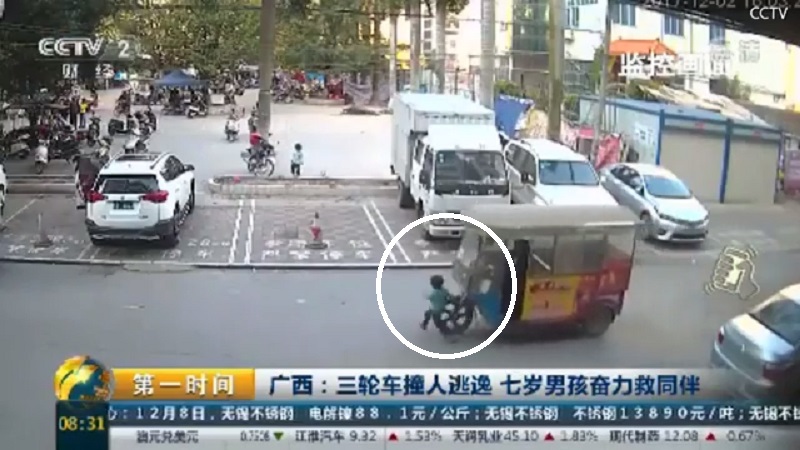 Instead of helping the injured boy, the driver of the vehicle quickly fled from the scene, The Paper reported.
After seeing the injured boy lying on the street, the little hero, Chen Jiuyi, immediately ran to help him get up and back to safety, as translated by Daily Mail.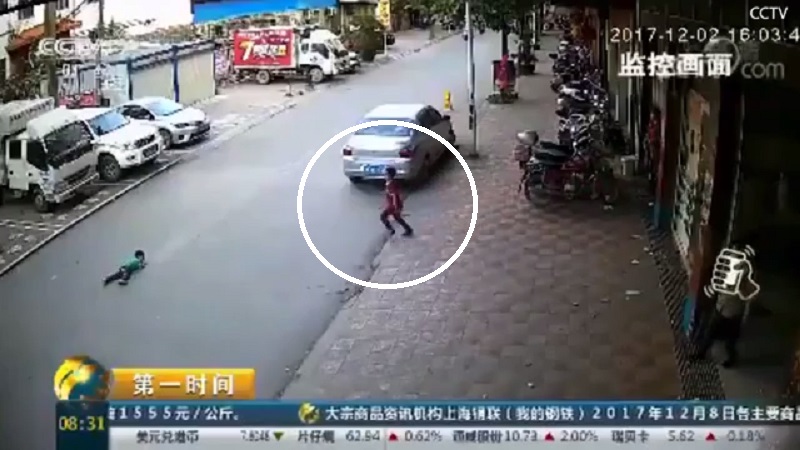 Chen mustered up all his strength to carry the injured boy to the sidewalk. What made it even more heartwarming is that he reportedly tried to look for tissue to wipe the blood off the injured boy's mouth.
The first-grade pupil, while speaking with a reporter from Guangxi Television Station, cited his teacher as the reason why he helped the victim.
"Teacher has taught us. When the others are in trouble, [we] should help them," he said.
At least four adults can be seen in the clip standing by the sidewalk as they all look at Chen carrying the boy off the road. Two men on scooters even drove around past them and ignored the child as he tries really hard to rescue the injured boy.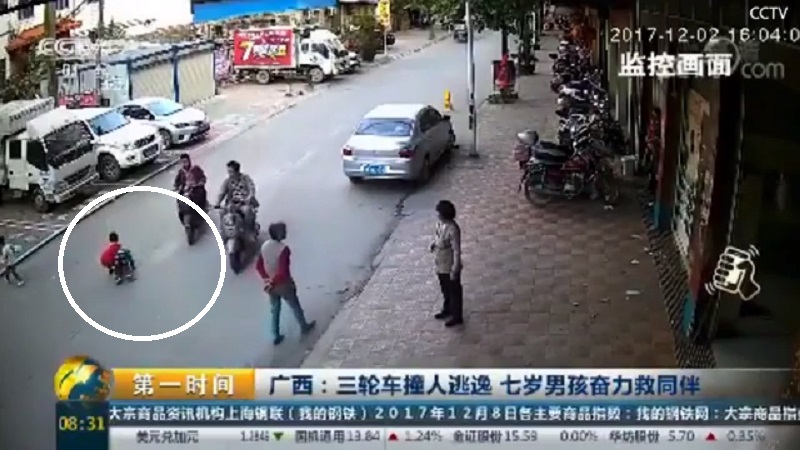 Shortly after the accident, the parents of the injured boy arrived at the scene and they immediately took him to the hospital. It was reported that he suffered tears to the skin around his mouth, injuries in the mouth and sustained a bone fracture on his right leg.
Meanwhile, Chen's grandmother was surprised and only found out about the accident when a police officer told her about how he saved the boy.
His school, Number Six Primary School of Bobai Town, acknowledged his bravery and presented him with a "Little Heroic Saviour" award.
After the story and video went viral, the female tricycle driver turned herself in. She told the authorities that she was suffering from dizziness at the time of the accident, and she "had no idea" how it happened. Police said she should take full responsibility and pay all the injured boy's medical bills.
Featured Image via YouTube / NowThis