A 4-year-old girl named Gabby has captured the hearts of thousands of viewers after a video of her expressing her love for her adoptive parents went viral on social media.
The incredibly adorable and pure moment was captured on camera by her adoptive mother who listened as Gabby recalled the moment she first met her soon-to-be parents.
This little girl recalls the moment her "heart fell in love" with her adoptive parents. ❤️ pic.twitter.com/8bmwJhnJND

— People (@people) October 13, 2019
"Well when we were born we became two little babies and then Lily was still a baby and I was 4 years old! I got so big and Lily was still a baby!" she exclaimed.
"And when the time you saw me I was four years old! And we were very excited to see you and our daddy. And we love you guys and we want to be here for you and daddy," Gabby continued.
Of course, her mother wasn't immune to her cuteness as she responded, "Awww… And I was very excited to meet you too."
However, Gabby's cuteness clearly knows no bounds as she continued speaking to her mother. The little girl leaned forward and whispered, "Do you know what happened to my heart? Well, when the first time I saw you my heart fall in love with you!"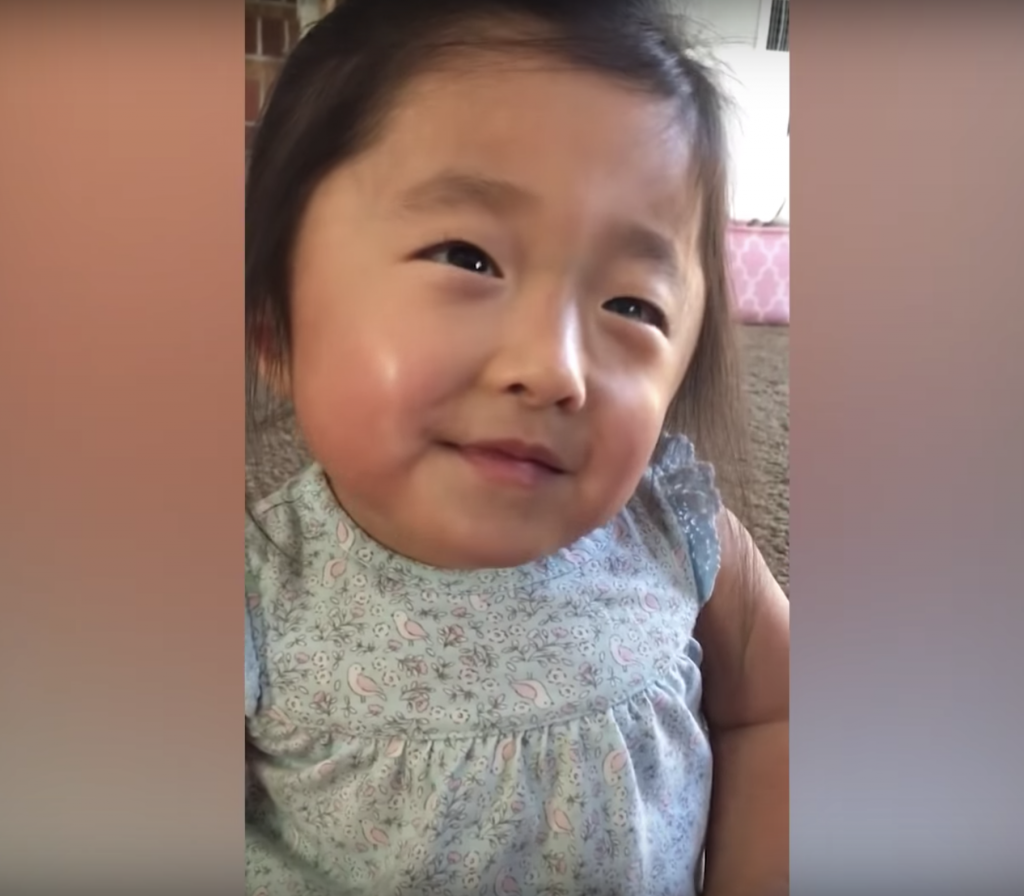 Social media users quickly flooded the comment section on Facebook, melting over how unbelievably sweet precious little Gabby was. One user even noted that Gabby closely resembled Agnes from the animation film "Despicable Me".


If this doesn't melt your heart and make you say "aww" I don't know what will.
Featured images via YouTube/@NewsFlare