A rebellious 16-year-old student in Fukuoka, Japan physically assaulted his teacher after being scolded for using his tablet during class.
The student initially intimidated the teacher by getting dangerously close to him before launching a barrage of kicks, pushing the hapless victim to the other side of the classroom.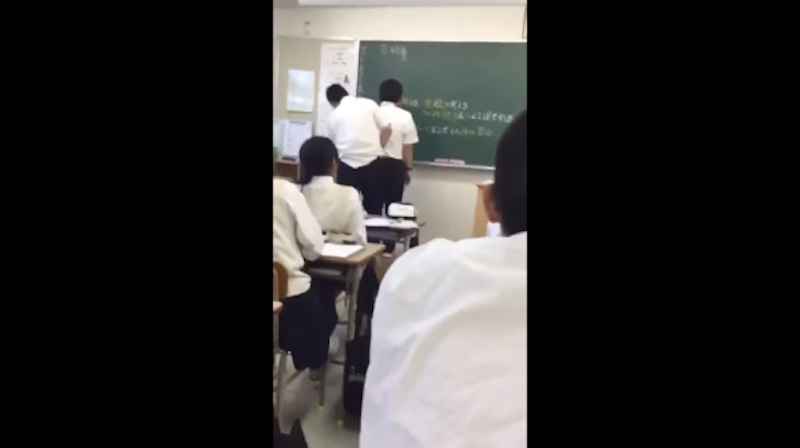 However, the delinquent student wasn't content with just kicking his teacher's calves. He also delivered a blow to the victim's backside, and then grabbing his teacher's collar in an attempt to manhandle him.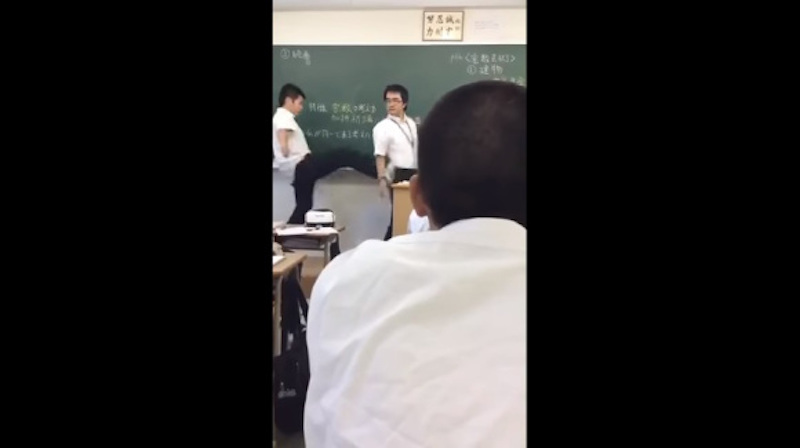 Just when things were about to get worse, the teacher managed to diffuse the situation by yelling as loud as he could, which prompted the student to back away. Fortunately, the 23-year-old teacher kept his cool and proceeded with his lecture shortly after.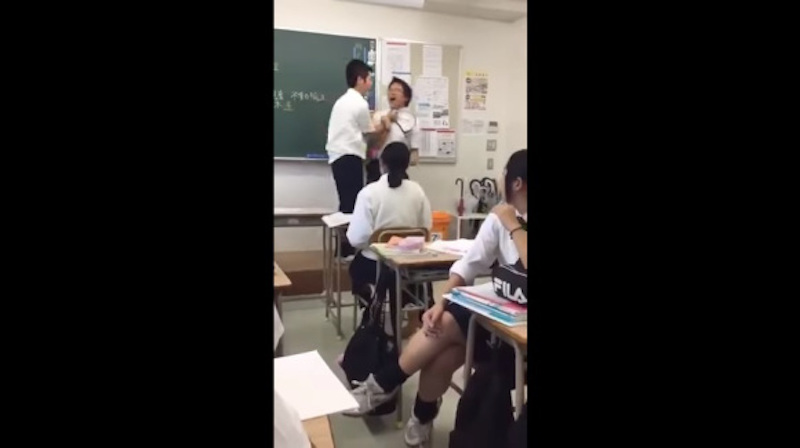 As for the 16-year-old assailant, he was arrested by the Fukuoka Prefecture Police and charged with assault, which left his teacher with bruises, according to AsiaOne. School officials are now planning to lecture the students who witnessed the assault after some of them were heard laughing during the incident.
Footage of the assault went viral on social media and garnered a lot of criticism since it was first uploaded by a student to a a group chat created on the messaging app LINE.
According to SoraNews24, Japanese netizens reacted in disgust, saying, "The culprit and the students laughing are all at fault," and, "Even the students who stood by without doing anything are to blame. The age when students respected teachers is long past," among others.
Assault cases in schools around Asia mostly involve abusive teachers who violently beat up students, and even drag them by their hair, but not the other way around.
Check out the 43-second video clip of the classroom incident below: