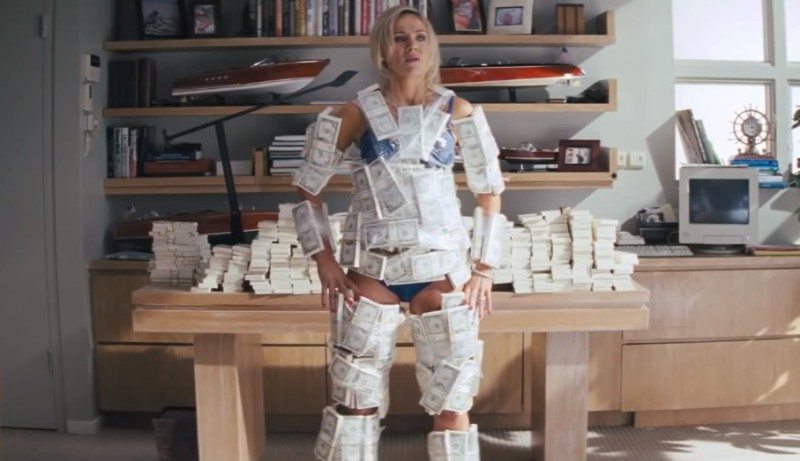 Has anyone seen Joseph B. Galbraith? Tell him that Credit Suisse is looking for him.
Earlier this year, the financial services company accidently wired $1.5 million, in three separate transactions, to Galbraith's Galbraith Capital Investment Management hedge fund firm. Two weeks and some shady emails later, Galbraith was a ghost that was $1.5 million richer.
And yet, there is so much mystery surrounding the whole situation — $1.5 million isn't exactly retirement money for a hedge funder who's used to managing hundreds of millions. Galbraith is reportedly hiding between Monaco and Brazil, and Monaco, at least, isn't exactly one of the cheapest places in the world. Since his disappearance, one reporter was able to reach Galbraith by email.
Here are the fast facts behind this bizarre runaway investor:
Joseph B. Galbraith, 42, managed Galbraith Capital Investment Management, based in Safety Harbor, Florida.
Galbraith Capital was active for seven years and managed $120 million in stocks and stock indexes and claimed to have offices in Toronto, the Bahamas, Tampa, Florida and Monaco.
"It's true we did have a dozen employees all over the world (at our peak) but the only person in Monaco was myself."
Subscribe to
NextShark's Newsletter
A daily dose of Asian America's essential stories, in under 5 minutes.
Get our collection of Asian America's most essential stories to your inbox daily for free.
Unsure? Check out our Newsletter Archive.
In 2011, Galbraith left his first wife in a bitter divorce. He reportedly had $5.7 million in assets, lived a luxurious life (like every investment banker), and stashed money in a Swiss bank account.
2011 was also the year Galbraith renounced his U.S. citizenship, vowing several times to never return to the United States. He told his ex-wife in an email:
"I hate the [expletive] place and what it represents."
In 2013, Galbraith Capital was reportedly winding down business and returning money to investors. Steven Grezeck, Galbraith's COO, resigns and never contacts Galbraith again.
On January 13th, 2014, Credit Suisse accidently transfers $1.5 million in three separate transactions to Galbraith Capital's account at the Royal Bank of Canada in Toronto. Credit Suisse didn't see the slip-up until January 27, when they tried to contact Galbraith to reverse the charges. Nobody heard anything from Galbraith.
On February 4, Galbraith finally responded via email:
"Sorry I've been traveling. I will call [the bank] tomorrow and see what's going on."
On February 5, Galbraith responded again:
"Don't panic over there, I'm dealing with this. I'm also out of the country skiing until the 17th. Will keep you posted!"
Credit Suisse alleges that the funds were transferred to an offshore account by Galbraith after the transfer. They are now suing Galbraith to recover their money. No one has been able to locate Galbraith to even serve him a court summons.
Galbraith is now assumed to be hiding with his Brazilian second wife in Monaco. A reporter was able to reach him by email, and when asked about the Credit Suisse lawsuit, he claimed he was unaware of the whole thing, and that the accusations were "ridiculous, bordering on laughable."
In September, a financial regulator in Monaco put out a warning on their website for companies not to do business with Galbraith Capital. Galbraith claimed he was also not aware of the notice.
There is also a computer technology company that is trying to recover $130,000 in fees from Galbraith Capital.
Source: CNBC Feature image via Youtube