A-Action International Trading Co., a Taiwan-based international trading company, offers to be the missing link for those who need to source personal protective equipment (PPE) in China or elsewhere but cannot ship to the US due to the lack of FDA approval or certification.
Millicent Shih, a NYU '18 grad who moved to China to work for the company, runs the US arm and reached out in hopes of aiding those who struggle with obtaining FDA, CE, and ISO certified PPEs coming out of China.
Shih explained to NextShark the process of working with A-Action: traditionally, buyers would contact the group and inquire about a product, and in return, they would utilize their extensive manufacturing network to create samples of what the buyer wants and determine if any changes need to be made. They streamline the process for buyers hoping to manufacture products.
If you were to customize masks with your company's logo on it, for example, A-Action would use their network to determine the best factory for the product and then manufacture it. And since they have the advantage of long-standing business relations with those factories located around the world, they are able to source better deals, achieve order fulfillment on time, and ensure the products meet safety standards. Obtaining PPE has not been a problem.
Shih helps potential buyers design and create samples of the products and modifies the final product to its exact specifications before they begin to mass-produce and ship.
"As we have worked with all types of manufactures over the years, we have long standing relationships with many that produce medical grade PPE," she said.
About a month ago, when manufacturing resumed work in China, Shih noticed the switch in almost every factory's production to these PPEs.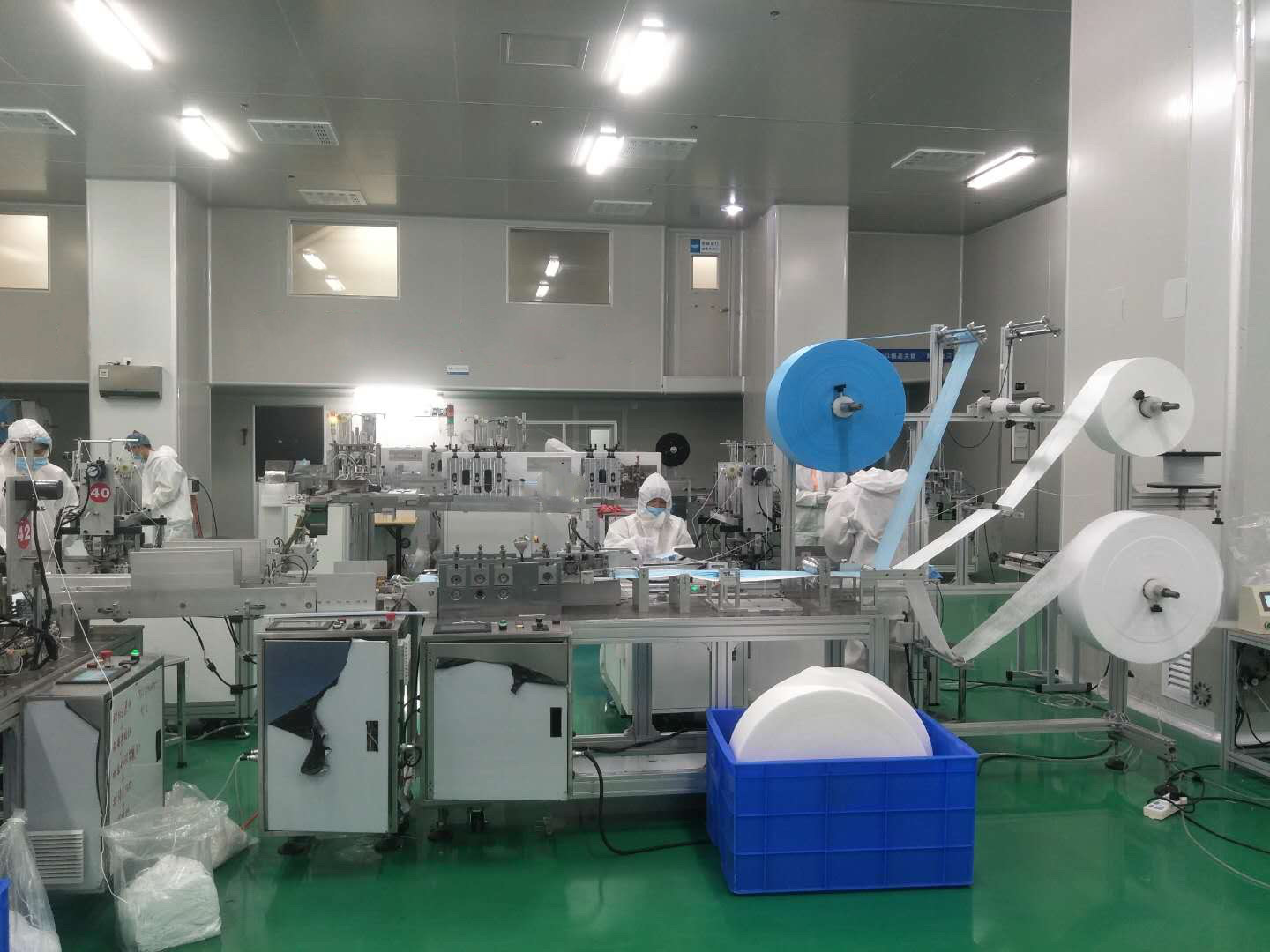 "It was wild, we had everything from toy factories to lamp manufacturers that we had previously worked with approach us, wanting us to distribute their masks for them."
It was around the same time that Italy was hard hit from the pandemic, and the company heard talk of PPEs being turned away at customs for failing to meet safety standards: "…a lot of orders aren't meeting medical standards and can cost 3 – 10 x the amount. We've been hearing that 60% of orders are being rejected at customs which should not be happening, in these times, it is paramount that we source from legitimate factories."
There is also the risk of purchasing knock-offs as well as price gouging for the much-needed medical supplies, where Shih voiced her disapproval, calling it "awful" of people "trying to profit off the misfortune of others."
Shih noted that A-Action's factories signed POs (purchase orders) with Carrefour, the European supermarket chain, and other companies in the EU, as well as partnered with Flexport's relief department. While the company can currently source any PPE, they predominantly work with masks and protective clothing. They are also willing to work with CIF and FOB shipping and negotiate the shipping as they hope to do their part to assist the community as they can.
She voiced her enthusiasm for the Asian American groups such as C100, Joe Tsai, Panda Express, and others for stepping up in response to the pandemic.
"Asian owned clothing companies such as IFGfit (I feel good) and Dead.Than.Cool have also started manufacturing and distributing machine washable masks. IFGfit has donated over 4,500 masks to local hospitals and doctors in our area!"
Aiming for a more united front, Shih spoke of expats in Asia having experienced backlash, and not just Asian Americans in the States. She didn't expect the spread of COVID-19 to be as extensive as it is, thinking it would be like SARS and how it was concentrated in a specific region.
When Shih was in China at the end of last year and heard news of the virus similar to SARS/MERS spreading in Wuhan, it was due to her Taipei family and their precautions taken during the SARS outbreak that she personally began to source N95 maks and hand sanitizer while finding it "curious" that the Trump administration and CDC didn't realize the importance of masks until later on.
Shih is currently quarantined in her Arcadia home where the news of her Californian and New Yorker healthcare friends are told there are no masks to hand out and if they have their own they can wear them, or otherwise go without.
"My business partner Kathleen Chen and I want everyone in The States to have the same security that we have, in the sense that everyone should be able to fully protect themselves to the best of their capability," she said. "I'm not sure if the hospitals are just not purchasing PPE but these medical manufacturers are able to produce millions of masks every day so there should NOT be a shortage in the states."
Anyone can reach out to the company through email at [email protected], and due to the nature and location of the company, like many Chinese businesses and organizations, they operate on WeChat.
All images via Millicent Shih