A 9-year-old boy from Westwood, Massachusetts, has gone viral online after making an impressive portrait of New England Patriots quarterback Tom Brady solely using Rubik's Cubes.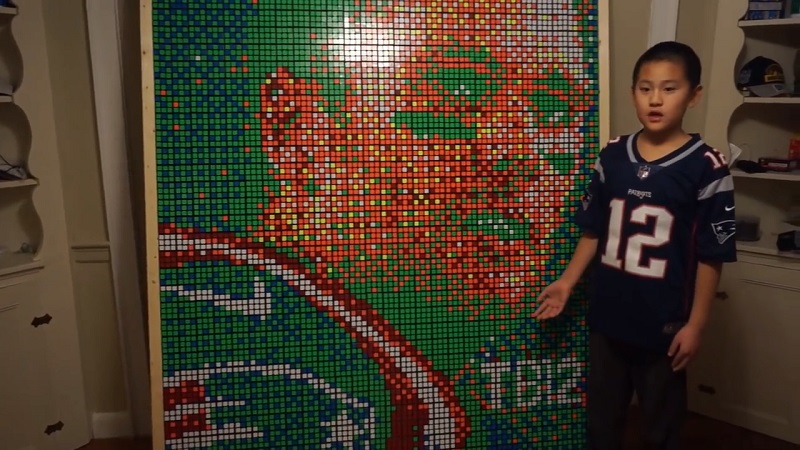 For his 2019 STEM Project, Maxim Lin (or MBL), decided to create a huge piece of art made only of Rubik's cubes that features a head and shoulder shot of the 41-year-old athlete wearing his Patriots uniform.
The art project, which also acts as a tribute to the fourth-grader's favorite player, took about four months to complete, according to AP. However, the planning phase of it took even longer than the creation phase.
The mosaic is encased in a seven foot (2.1 meters) tall and five foot (1.5 meter) wide frame, which consists of, when counted by Rubik's cubes, 37 cubes up and 27 across, Mashable reported. The whole work weighs about 250 pounds (113 kilograms).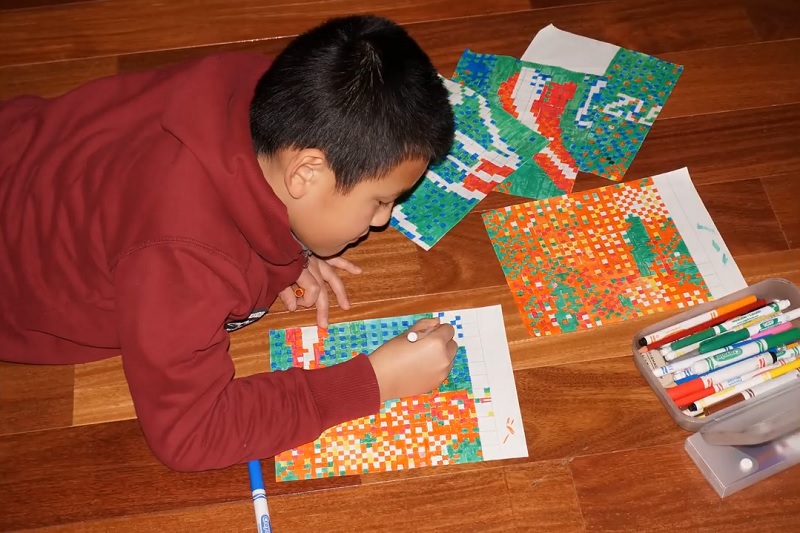 In the YouTube video published last Friday, Lin, who is a student of Sheehan Elementary School, showed the process through which he made this art project possible. He first drew the blueprint of the cubes that he would be using on pieces of paper using color coding – possibly section by section since the project is enormous.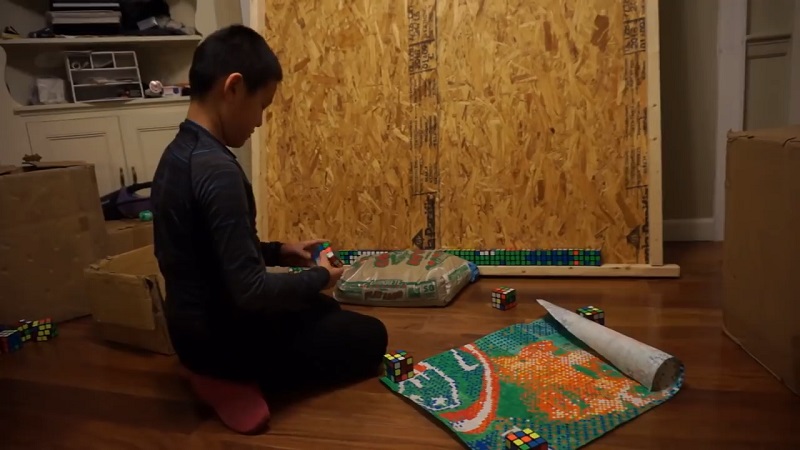 Then, after the layout was done, he started matching up the colors he drew on the paper to the ones on the cubes.
Lin, while speaking to reporters, said he'd like for Brady to sign the mosaic, and plans to sell the art piece. He would then donate the funds raised to his school.
Images screenshot via YouTube / MBL Cuber