The pets were kept in plastic or metal cages that had been wrapped in the boxes, which barely had breathing holes in them.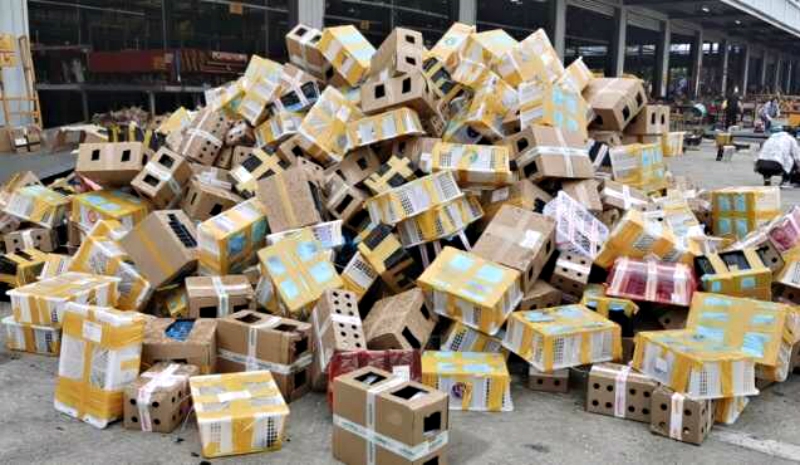 The animals were left without food or water for about a week, causing them to die of suffocation, dehydration and starvation. (WARNING: This article contains graphic images. Viewer discretion is advised.)
The pets, which included cats, dogs, rabbits and guinea pigs, allegedly came from a breeding farm in Anhui Province and were supposed to be shipped to online buyers, according to Global Times.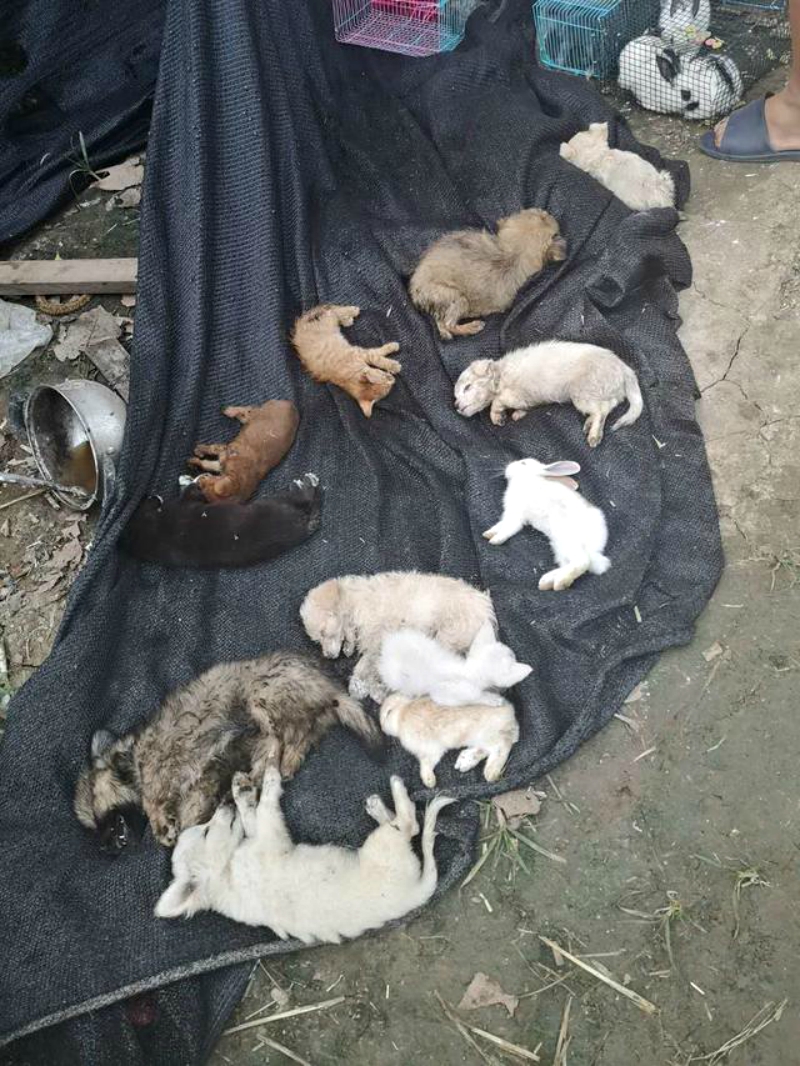 The dead animals were discovered in the Dongxing logistics station in Luohe, Henan Province. Contrary to other claims, a local official said that the animals were transported from Jiangsu Province and another city in Henan, the South China Morning Post noted.
The animals were supposed to have been shipped by Sept. 16, but they were still in the facility by Sept. 22.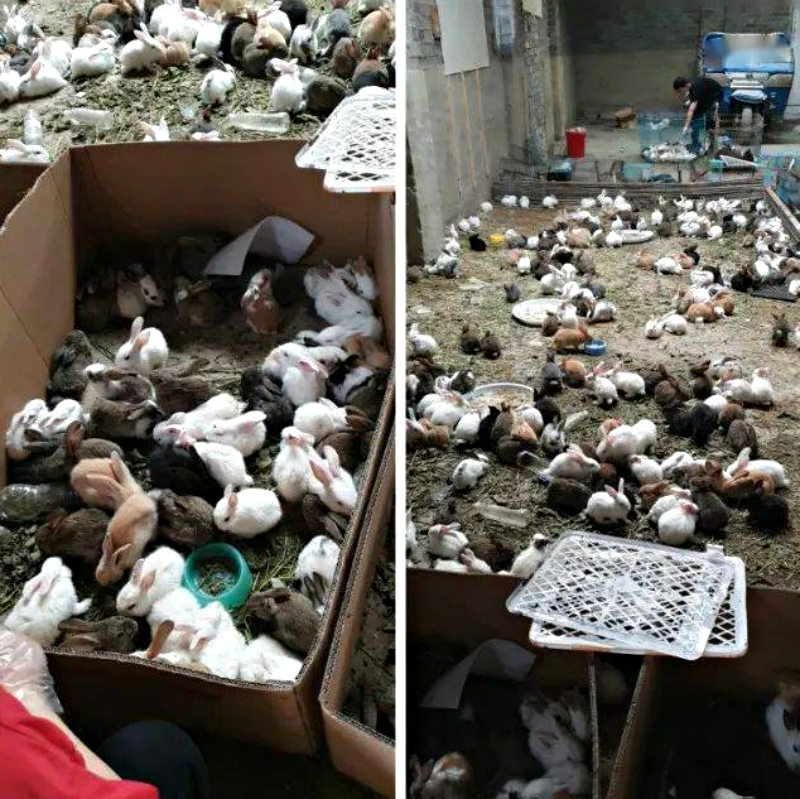 "The station was cluttered with express boxes with thousands of animals that had already died, and the entire place reeks of rotting bodies," Sister Hua, founder of animal rescue group Utopia (Wutuobang), told CBS News. "It was like a living hell."
Hua suspects that the facility refused to sign shipments that violated transport laws, as China currently prohibits the shipping of live animals in normal packaging.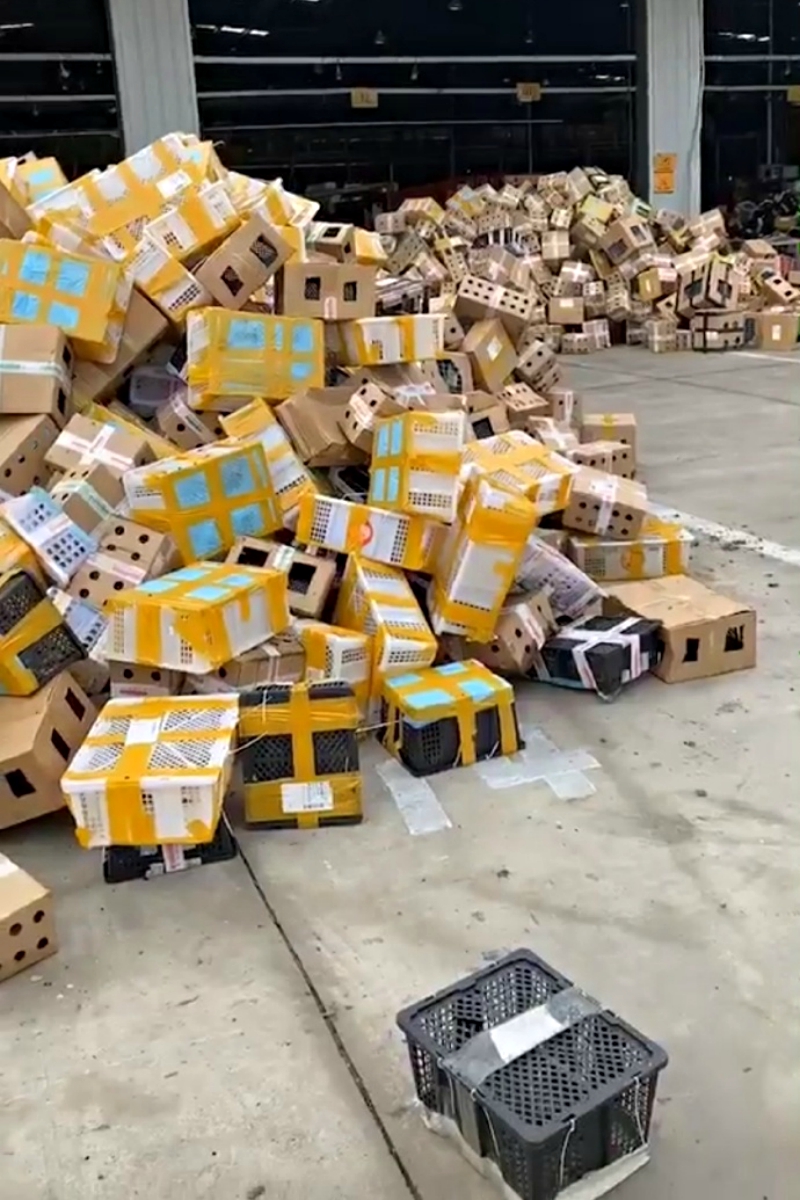 Utopia managed to save 200 rabbits, as well as 50 cats and dogs. Healthier ones were adopted on-site, while those in bad shape were sent to veterinary clinics for treatment.
Shortly after the rescue, the group headed to the nearby village of Dameng, where they saved 1,000 more animals, mostly rabbits. Hua urged the public to adopt pets instead and called on authorities to strictly enforce rules on animal shipping.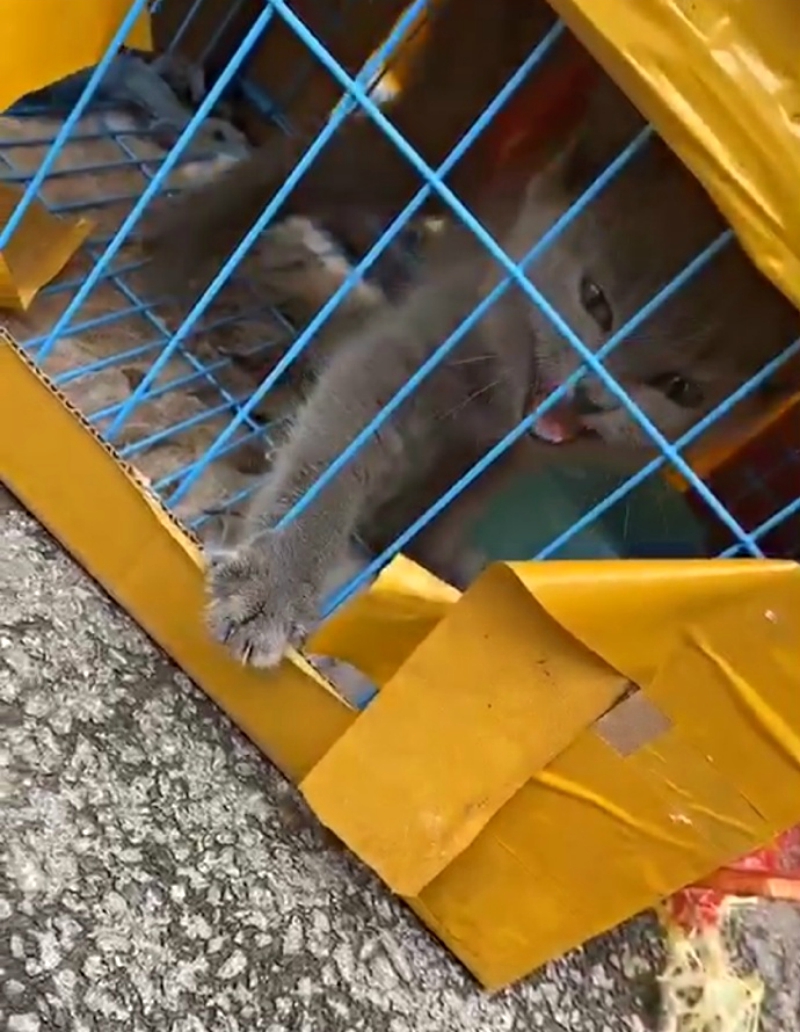 Yunda Express, the logistics company attached to the matter, confirmed to Global Times that it allows the express delivery of live animals. Representatives stated, "Animals are transported in boxes with holes."
Chinese law states that live animals cannot be sent via post or put into postal materials, lawyer Zhang Bo told the outlet. However, because the rules were implemented decades ago, "it's not easy for administrative departments to directly punish the violators."
Feature Images via 漯河乌托邦动物救助协会