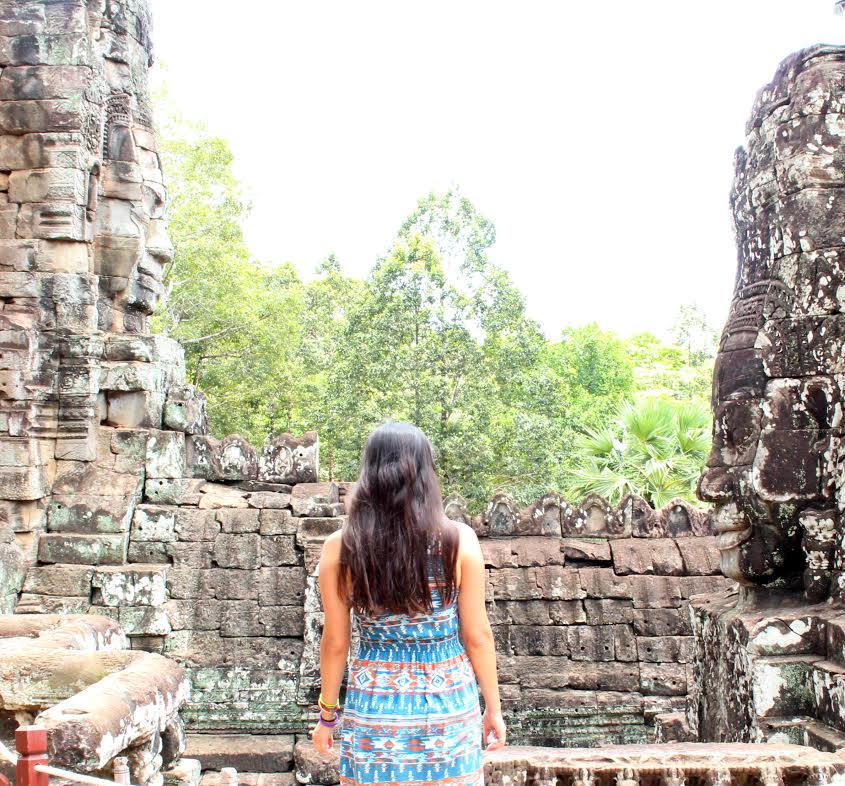 Purposeful travel is my cup of tea. I desire nothing more in life than to travel for the long-term, but it is challenging to find ways to do so that factor in professional development and ambition. It is too easy to fall into aimless wandering where nothing tangible is achieved. I don't want to traipse around the world with nothing to show for it.
While many employers are forgiving of a gap year, if the blank space in your resume is too prominent it will raise some unwanted questions and jeopardize your chances of being hired.
My boss
describes the problem with long-term, purposeless travel well in the following statement:
"While we can claim that we can live on the fringes of society and do not need to conform to the standards of typical society, it is society that feeds you at the end of the day."
Thus, I have compiled the following list that allows you to make the most out of a traveling experience while simultaneously getting shit done and tricking out your resume:
Volunteering
With volunteering, you can satisfy your desire to do good while demonstrating your commitment to causes you care about. Remember to include the location in which you volunteered, your day to day responsibilities and any concrete end results in your resume.
Websites such as
Escape The City
,
Do Something
and
AIESEC
are great starting points to discover volunteering opportunities around the world that enable you to make a difference.
Subscribe to
NextShark's Newsletter
A daily dose of Asian America's essential stories, in under 5 minutes.
Get our collection of Asian America's most essential stories to your inbox daily for free.
Unsure? Check out our Newsletter Archive.
Forming partnerships to execute creative projects or campaigns
Have an idea? Reach out to companies or sponsors before embarking on your travels for incredibly unique partnership opportunities that enrich your overall experiences.
A friend of mine teamed up with Shanghai based start-up company UT Lab to execute a marketing campaign promoting their product–sneakers made from sustainable paper materials. Visiting 10 countries in 50 days, he would take photos with the shoes at every destination and created a film from compiled shots to promote their comfort and durability.
It was an opportunity for him to travel for the long-term with a purpose, and his campaign eventually led to a job at the company. It is a win-win situation for both parties, not to mention what a rock star it'll make you look like on your resume.
Creative endeavors
If you are a creative or just looking to develop creative skills, travel can be the perfect time to embark on meaningful artistic endeavors.
Use your travels as inspiration for content and create a blog or portfolio that displays your work. Future employers and clients are more likely to be impressed by your exposure to foreign cultures if there is tangible proof that you weren't just excessively island hopping and partying.
Represent new skills learned
By throwing yourself into the unknown, you pick up a number of skills that can be valuable to a future employer.
The following are a list of common skills that are affected by long-term travel:
Adaptability
Communication skills
Listening skills
Problem solving under stress
Ability to learn quickly
Traveling also turns you into a fantastic story teller. Remember specific situations you encountered abroad and schmooze about it during job interviews to stand out from a sea of applicants.
Keep a travel blog
This is my pick of poison. I love being able to work on my writing skills while documenting my journeys.
Keeping a travel blog demonstrates discipline. It shows your ability to stay committed to something. It also improves skills in web development and design since figuring out WordPress is literally the most frustrating thing ever.
All of these send positive signals to future employers. Just be sure to keep content clean 😉