For practical tourists, there is nothing more inviting than the allure of a free attraction. So when a new attraction in China suddenly offered to waive its entrance fee for the weekend to mark its official opening, a mob of an estimated 10,000 tourists flocked to the site.
The only worrisome part of the whole deal is that the multitude of visitors converged in one of China's glass bridge in Pingdingshan, Henan, which might not be the safest spot to be in the company of a huge crowd.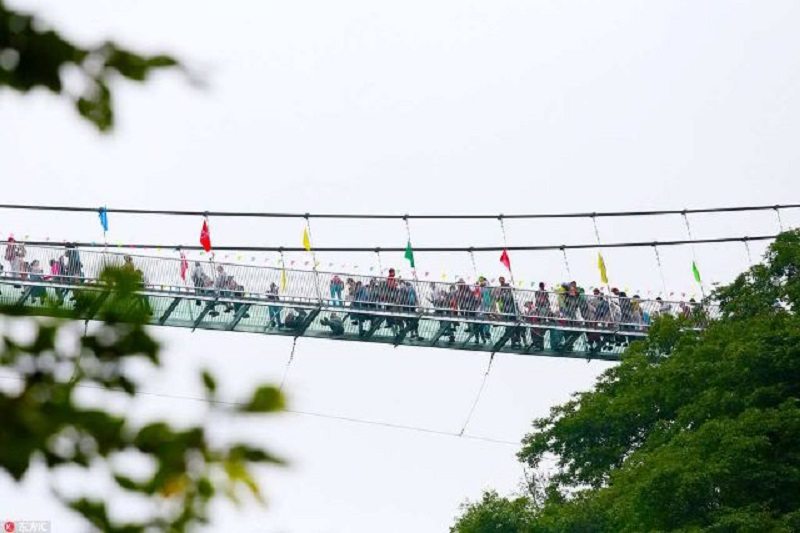 Not only is there the danger of the glass floor breaking or collapsing, a slight hint of panic at the sight of a crack or two may also result in a deadly stampede.  
Impressively, however, the tourists braved the risks and placed their complete trust in the new bridge's build quality, Shanghaiist reported. Their courage was rewarded, of course, with the gorgeous natural scenery they were able to experience for free. Had it been a regular day (with much fewer people), it would've cost a traveler 50 yuan (around $7.30).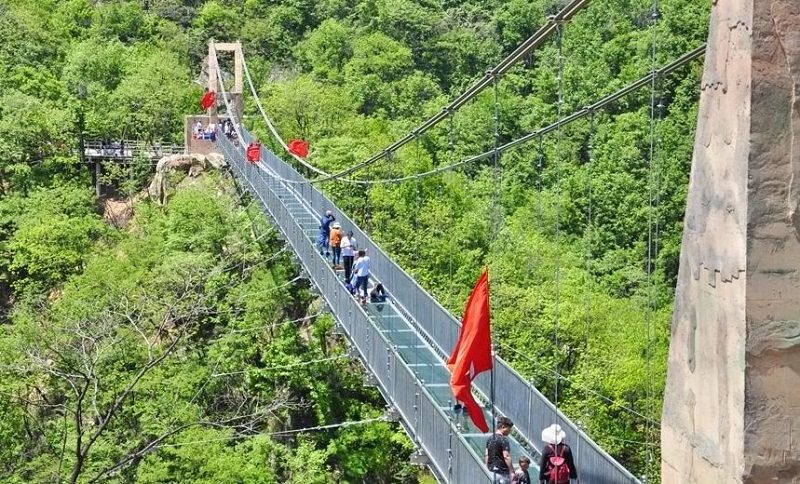 Before the glass bridge was opened, Chinese state-run media assured the public that the structure is perfectly safe.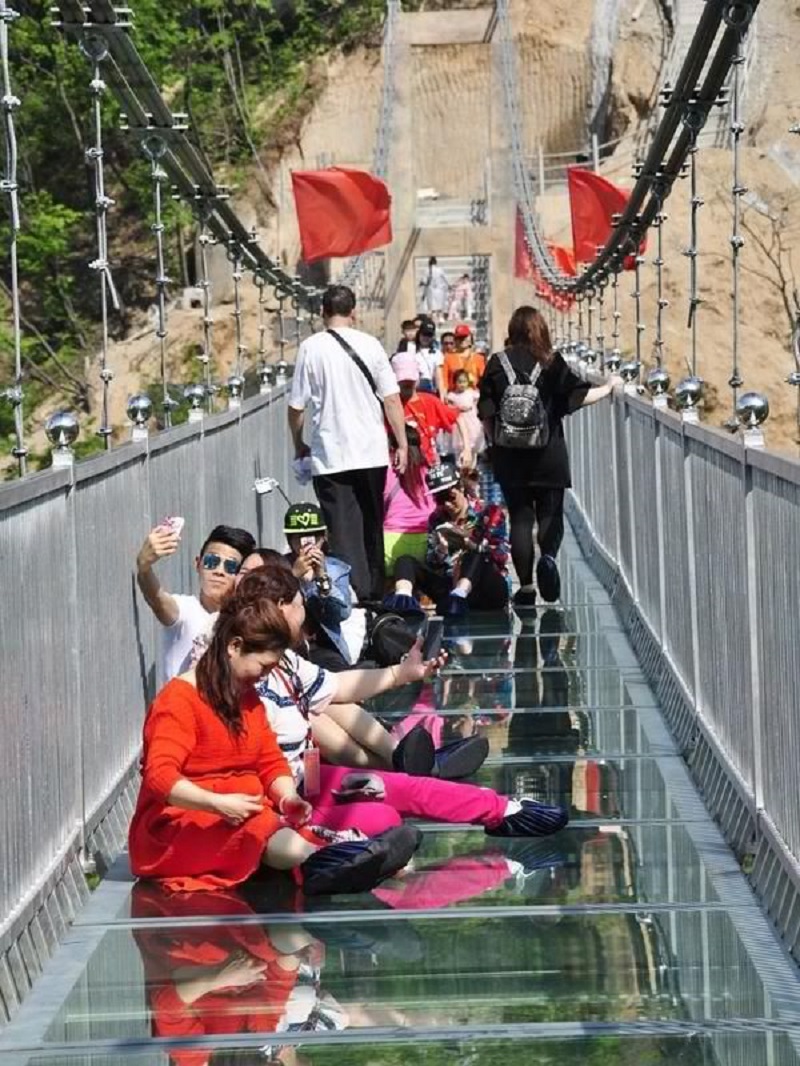 According to the People's Daily, the bridge has the capacity to sustain up to 3,000 kg per square meter (614.4 pounds per sq ft), reportedly due to its one-inch thick glass sheets.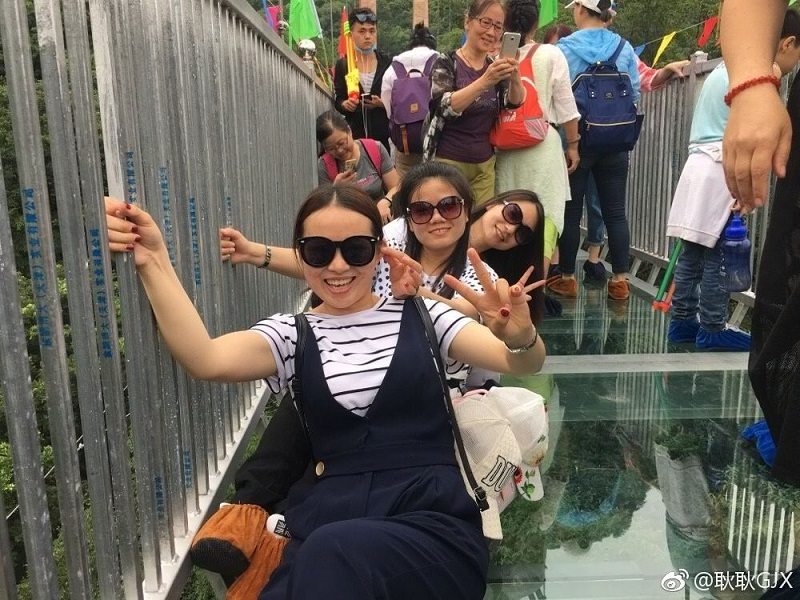 It is quite remarkable to note is that the latest addition to China's glass bridge craze was able to withstand the recent deluge of tourists.
The glass bridge, which was constructed in October last year, hangs 96 meters (315 feet) and stretches 216 meters (708 feet) between two mountains at the Tianlongchi park.