Two heroic teens recently rescued a young girl who was being molested in public by a 75-year-old pervert in southeast China.
Disturbing footage of the incident showed the 10-year-old victim crying for help as a crowd watched on at Xiawan Market in Gongbei district of Zhuhai, Guangdong.
The little girl can be seen struggling to get away from the clutches of an old man who was groping her on his lap on the afternoon of March 16, reports MailOnline (via TVS-1).
The suspected pedophile, identified only by his surname Hu, held the girl against her will and groped her while she cried out.
Fortunately, two junior high students who happened to pass by the area noticed the commotion and immediately rushed to free the poor child. "The old man was locking her between his thighs and touching her body all over," said Xiao Zhang, one of the students.

After multiple attempts, Zhang and his friend were able to pull the girl away from the man by force. "We were almost in a fight, but we all got pulled off by a few adults," Zhang added.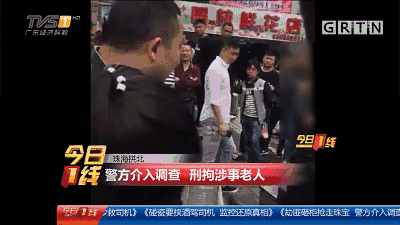 It was soon revealed that Hu was actually known in the area to be actively luring young boys and girls on the street by catcalling them. He has since been arrested by authorities on suspicion of sexual assault and is now being detained at the local police station.
Feature image via YouTube / Netizen Watch