When I was
at UC Santa Barbara, I hosted a lot of hot pot dinner parties. My college apartment grew fragrant for the stragglers, the ones who couldn't go home and the international students who stayed behind during the pandemic. One of our favorite dinner parties involved sitting around a hot pot induction stove with colorful plates of vegetables, thinly sliced meats and herbs. 
Hot pot has numerous names. In Japan, it is shabu-shabu. In Vietnam, cù lao. I learned it as huoguo: fire pot. Hot pot is a communal meal, and each step encourages you to enjoy the presence of the people you are dining with. 
Every family does hot pot differently. My family likes to eat hot pot during Chinese American holidays. It is our Fourth of July BBQ, our Christmas dinner, our Chinese New Year feast. There is no right or wrong way, but based on my experiences hosting hot pot dinner parties in college, here is how I maximize the enjoyment of this bonding experience.
Build a big appetite. 
Hot pot is a hearty meal, so not only do we use it to celebrate an event, but we also use it as an excuse to go outdoors. Spending a few hours in the mountains or at the beach encourages us to look even more forward to a hot pot dinner party.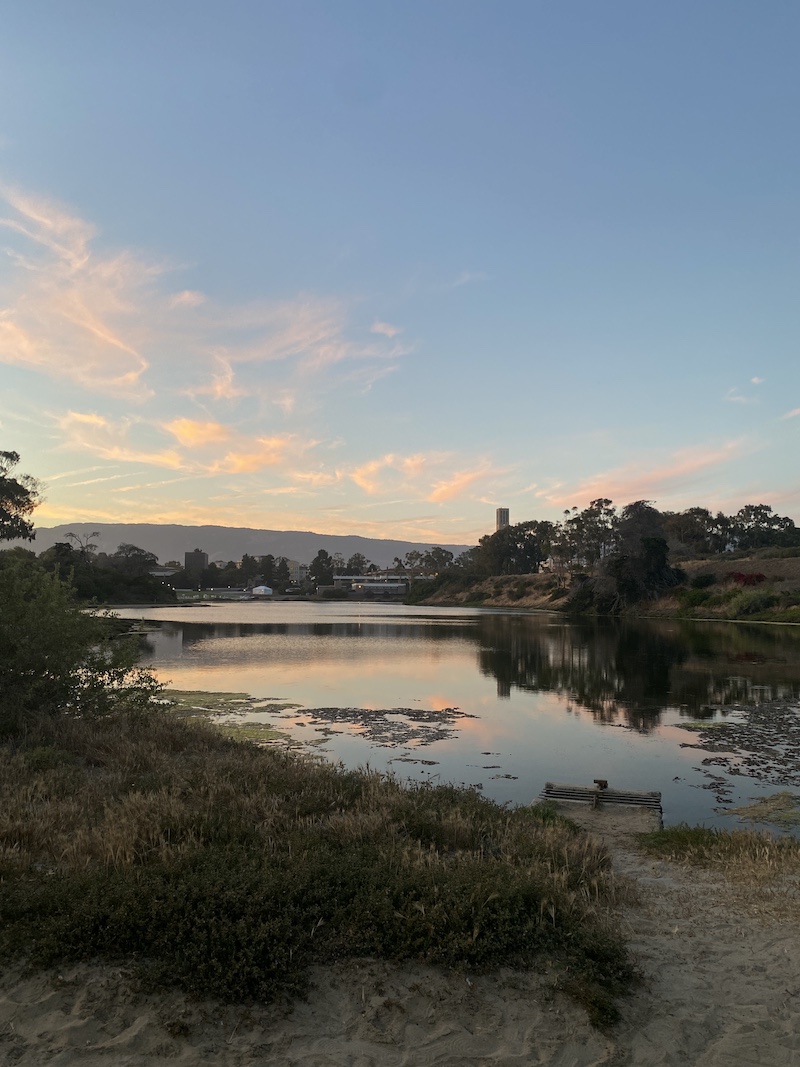 Drive to an Asian supermarket, preferably one staffed by cashiers with perms and security guards chuckling with customers.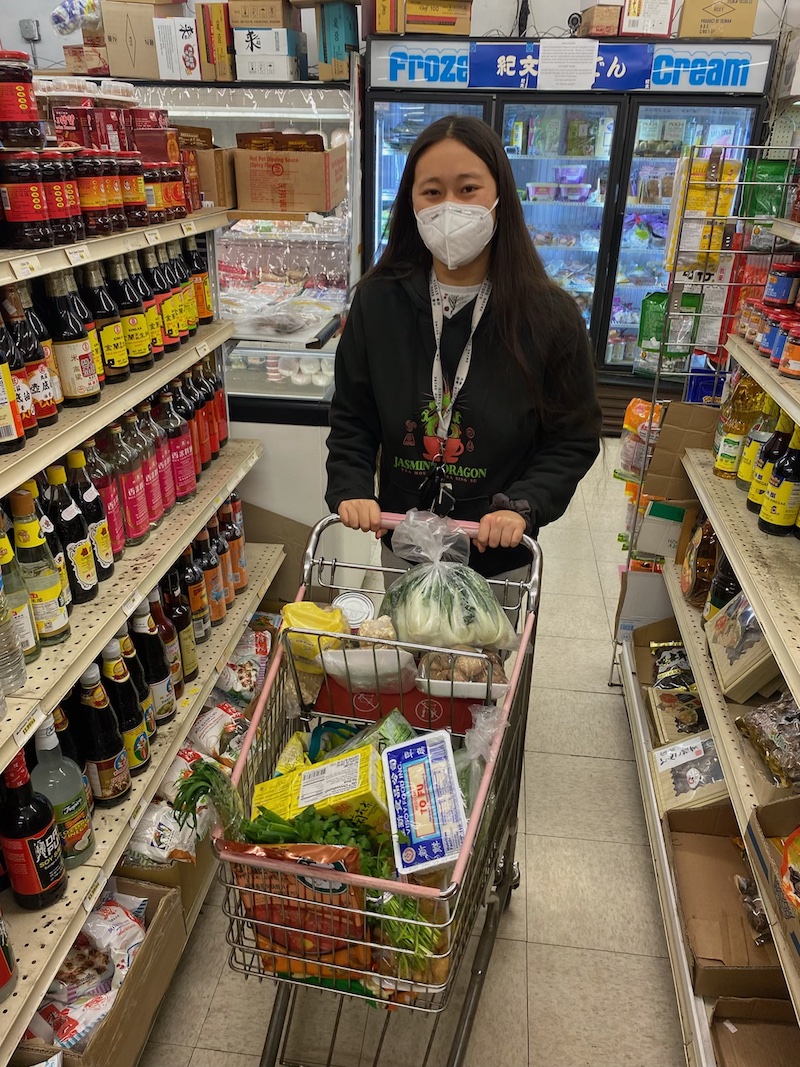 A good tip to save money is to have a game plan: start at the produce section and walk along the edges of the supermarket so that snack temptation is minimized. 
While grocery shopping, my Chinese mami wears a plastic bag like a makeshift glove. She digs into the back of the vegetable stacks for the freshest quality of the following unbruised greens: 
Chinese spinach

watercress

Napa cabbage

bok choy
She generously throws in handfuls of the following herbs into our cart to brighten the flavors of our hot pot:
Thai basil

mint

scallion

garlic chives

cilantro

perilla leaves
To make hot pot more filling, adding the following hearty vegetables is highly encouraged: 
kabocha 

carrots 

taro

lotus roots 
Mushrooms are also non-negotiable. Some supermarkets sell variety packs of the following if you are on a budget: 
shiitake

enoki

Shimeji

wood ear

oyster

lion's mane
In the rice and noodle aisles, we tend to look for fun textures that soak up the broth: 
Subscribe to
NextShark's Newsletter
A daily dose of Asian America's essential stories, in under 5 minutes.
Get our collection of Asian America's most essential stories to your inbox daily for free.
Unsure? Check out our Newsletter Archive.
ramen

udon

vermicelli 

jasmine rice 

rice cakes
In the meat and fish sections, we choose ingredients that cook fast:
thinly sliced beef or lamb

blood cubes

beef balls

tripe

fish balls with roe filling

frozen assortments of seafood
We never leave without a box of tofu. While at college, I learned to freeze my tofu to expand its porosity so that it could soak up more broth. In addition to firm, soft or silken tofu, look for the following:
Last but not least, my mami throws in dried goji berries or jujube for a boost of sweetness. 
Boil some water and stir in the soup base to draw your friends and family out of their rooms.
My hot pot induction stove has a divider that allows two broths to be consumed per dinner party. My mami taught me to use the same soup base and pour a can of coconut milk into one half to make it creamier. Using the same can, pour in filtered water until your pot becomes two-thirds full. 
Stir in your soup base — sometimes, we use leftover instant ramen packages — as the water boils on high heat. If you want more flavor, add:
kombu

dried shiitake 

dashi

bullion powder 

tomatoes (for more umami)
If you are lazy, I recommend using Little Sheep hot pot soup base, which can be found in the sliced meat section of most Asian supermarkets. For approximately $5 per package, the soup base offers mushroom, tomato and spicy flavors. 
If you like your food extra spicy, add chili oil or Szechuan chili peppers to soak in the broth.
Share stories while preparing the ingredients.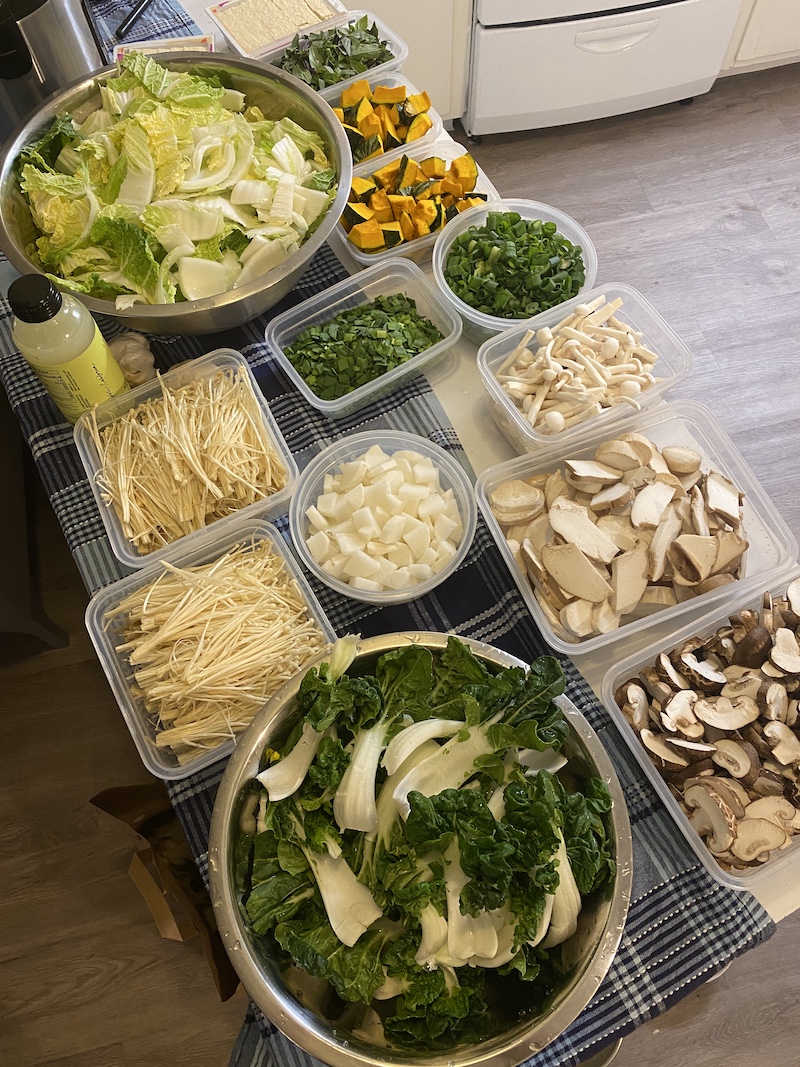 As the broth comes to a boil, this is the ideal time to wash and chop all your ingredients – half of the bonding experience comes from preparing.
While someone starts rinsing the ingredients, another destems the herbs. Pass cleavers and knives around and transform the ingredients to bite-size pieces.
The diversity of everyone's cooking experiences can yield several exciting shapes and sizes. My Japanese friends, for example, taught me rangiri, a chopping technique where you cut every quarter turn, usually with hearty vegetables meant for stews and curries, such as carrots.  
Although we give every ingredient its own plate, that unfortunately translates to giving us more dishes to clean. If you have a friend or two who would rather watch TV than help cook, you can assign them to dish duty.
Choose your perfect dipping sauce to elevate the hot pot experience. 
Growing up, hoisin sauce was my dipping sauce of choice. For two of my sisters, it was ketchup. 
In college, some of my friends made a savory, spicy concoction by pouring hot neutral oil over garlic, ginger and Szechuan peppercorns and then stirring in oyster sauce and sugar. Other friends liked mixing peanut butter, soy sauce, sriracha, sugar and garlic. 
The broth has a lot of flavor already, so my other friends would enjoy it as is.
Set the table.
The hot pot induction stove should be the star of the show, centered on the table and surrounded by colorful plates full of ingredients. 
Every guest should have their own plate, chopsticks, dipping sauce and something to drink. Offer cold beer, soda, lemonade or tea – these chilled drinks can help balance the hot meal. 
Have fun with swishing the ingredients.
The rule of thumb after tossing a bunch of ingredients into the hot pot is to wait for the broth to return to a boil before consuming.
Pour more broth when it appears too shallow. 
If the pot runs dry, the ingredients can stick to the pot and burn. Additionally, make sure your ingredients are mostly submerged in your broth so they cook properly.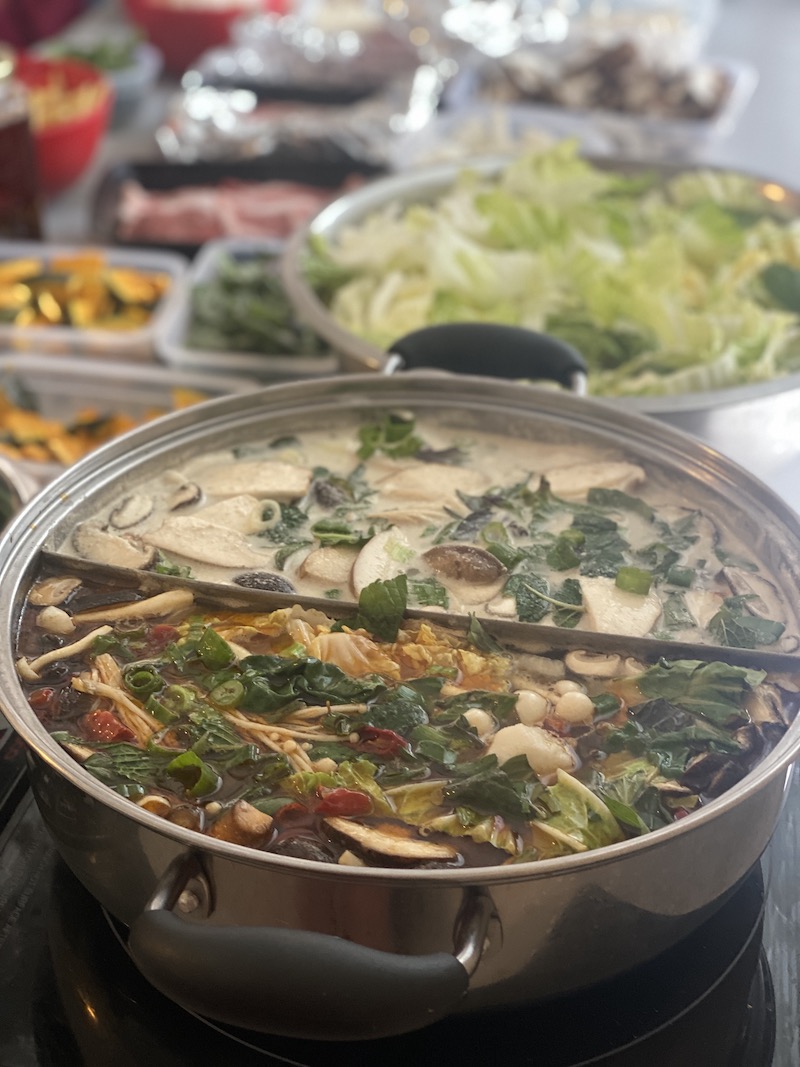 Add noodles or rice at the end to soak up all the flavorful broth. 
If you add noodles to the pot too early, some pieces might be forgotten and become bloated and slimy. Also, adding them too prematurely may not allow them to soak in the maximum flavors from the ingredients added to the broth.
Don't forget post-hot pot self-care.
My friends and I like to watch a Marvel movie, go on a mental health walk on the beach or play board games before the inevitable food coma hits.